creditor of cryptocurrencies who filed for bankruptcy, Celsius Network confirmed that co-founder Daniel Leon resigned as chief strategy officer this week, according to Bloomberg.
Leon's departure follows the resignation of the founder and formerCEO in Celsius NetworkAlex Mashinsky, who left office in September 27. The then-CEO resigned after the company's creditors committee requested Mashinsky's removal from office.
Upon communicating the company's departure, the then CEO of Celsius Network said he was "sorry about the financial difficulties that members of our community are facing" and said it was a "distraction" to Celsius Network and the company's road to recovery.
A week after the former CEO's resignation, it was discovered that Mashinsky had withdrawn $10 million of the company in May, before Celsius declare bankruptcy.
A source told the Financial Times that the millionaire withdrawal corresponds to the same amount that was withdrawn nine months earlier.
Official documents show that Celsius Network it had liabilities totaling $6.7 billion and a deficit of $2.8 billion – with the company's remaining assets estimated at $3.9 billion.
Celsius Network 'downhill'
The cryptocurrency lending company suspended customer withdrawals in June, saying it was a "necessary action for the benefit of our entire community to stabilize liquidity and operations while we make decisions to preserve and protect assets."
weeks later, Celsius Network filed for bankruptcy in the United States, revealing a $5 billion debt to investors and a $1.2 billion hole in the company's balance sheet.
While the order may have surprised customers and investors, it did not surprise regulators in the US state of Vermont, who said the company had been insolvent since 2019.
Celsius Network must sell or auction off its remaining assets. The estimated end date for this to happen is October 17, according to Decrypt.
The CEO of crypto exchange FTX, Sam Bankman-Fried, who won another auction of assets for more than US$ 1 billion, is considering buying Celsius Network assets.
Follow Crypto Times on Instagram!
Stay on top of everything that happens in the crypto universe in a simple and practical way! Every day content filled with images, videos and lots of interaction. From the main news in Brazil and in the world to the current discussions. You will have access to the world of cryptocurrencies, decentralized finance (DeFi), NFTs, Web 3.0 and much more. The crypto universe is ageless, it's for you! Connect with Crypto Times! Follow our profile on Instagram now!
Disclaimer
O Money Times publishes informative articles of a journalistic nature. This publication does not constitute an investment recommendation.
Want to stay on top of everything that happens in the crypto market?
Receive the main news and analysis from Monday to Friday. It's free!
By clicking on the button, you authorize Money Times to use the data provided to forward informative and advertising content.
Source: Moneytimes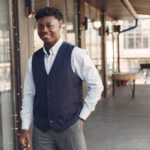 I am a journalist with over 6 years of experience working in the news industry. I currently work as an author for Global Happenings, and my coverage focuses on Technology news. I have written for various publications, including Reuters, The New York Times and The Guardian.