O Brazilian championship in football this year is over and the teams that were relegated from the first to the second division are defined. Now, with the focus on world Cup from Qatar, it's time to climb the real estate funds that most fell in 2022. And the Itaú BBA recommends selling two of these funds.
According to a survey by Einar Rivero, from the TradeMapof the 108 funds that make up the sector's reference index (ifix) gives B335 had accumulated declines up to November 22.
Of those 35, nine FIIs have a drop of more than 10% in 2022 and yields are far below the basic interest rate (Selic), which today stands at 13.75% per annum.
3 real estate funds to forget
Among the nine, there are two corporate slab funds that BBA recommends selling.
O XP Properties 🇧🇷XPPR11), which has accumulated losses of almost 39% in the year, is seen by analysts Larissa Nappo and Marcelo Potenza with a very uncomfortable current vacancy and with little prospect of substantial improvement in the short term. In addition to the fund having relevant financial obligations, of BRL 643 million, which must be closely monitored, they say.
Another fund that the BBA recommends selling is the REC Real Estate Income 🇧🇷RECT11), which has a devaluation of 16.7% in 2022. According to analysts, although the FII has good technical quality, the location of the assets leaves something to be desired.
This is because most of the properties are located in regions that have lost attractiveness throughout the crisis triggered by the coronavirus pandemic. Covid-19 and should recover more slowly. They also draw attention to obligations for property acquisitions and securitization of receivables, which add up to around R$ 190 million.
Finally, Nappo and Potenza recommend selling the CSHG Real Estate 🇧🇷HGRE11), another corporate slab fund, which has fallen by 0.6% in the year. For them, the technical quality of the assets does not call much attention and the vacancy level is uncomfortable and may take time to be reduced.
"The fund has assets in locations that leave something to be desired, such as Berrini, Santo Amaro, Santana, Chácara Santo Antônio and Barueri [todas em São Paulo]🇧🇷 In addition to the assets that are outside the territory of São Paulo", they say.
9 real estate funds that fall the most in 2022
| Background | ticker | Segment | Return in 2022 |
| --- | --- | --- | --- |
| CE hectare | HCTR11 | papers | -10.12% |
| Bluemacaw Logistics | BLMG11 | Hybrid | -10.45% |
| Tordesillas EI | TORD11 | Others | -11.43% |
| BTG Pactual Corporate Office | BRCR11 | Hybrid | -11.52% |
| Industrial XP | XPIN11 | Others | -12.64% |
| REC Real Estate Income | RECT11 | Hybrid | -16.72% |
| RBR Properties | RBRP11 | Corporate slabs | -26.16% |
| Our Lady of Lourdes Hospital | NSLU11 | Hospital | -28.41% |
| XP Properties | XPPR11 | Hybrid | -38.95% |
Follow Money Times on Facebook!
Connect with journalists and readers of Money Times🇧🇷 Our team brings the most important discussions of the day and you participate in conversations about the news and analysis of everything that happens in Brazil and in the world. Click here and start following the Money Times Facebook page!
Source: Moneytimes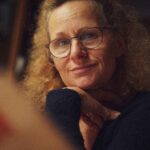 I am an author and journalist with a focus on market news. I have worked for a global news website for the past two years, writing articles on a range of topics relating to the stock market. My work has been published in international publications and I have delivered talks at both academic institutions and business conferences around the world.