This Sunday (27), there will be four games in the group stage of the world Cup from 2022 on Qatar🇧🇷 In all, 32 teams will compete in the tournament, which ends on December 18.
See the agenda for the day:
Check the days and times of the 2022 World Cup games
World Cup 2022 group stage matches
Day
Time
Match
11/27 (Sunday)
07h
japan vs costa rica
10am
belgium vs morocco
1pm
Croatia vs Canada
4pm
spain vs germany
11/28 (Monday)
07h
Cameroon vs Serbia
10 am
South Korea vs Ghana
1pm
Brazil vs Switzerland
4pm
Portugal vs Uruguay
11/29 (Tuesday)
12 noon
netherlands vs qatar
12 noon
Ecuador vs Senegal
4pm
Wales vs England
4pm
Iran vs United States
11/30 (Wednesday)
12 noon
Tunisia vs France
12 noon
australia vs denmark
4pm
Poland vs Argentina
4pm
Saudi Arabia vs Mexico
12/01 (Thursday)
12 noon
Croatia vs Belgium
12 noon
canada vs morocco
4pm
japan vs spain
4pm
Costa Rica vs Germany
12/02 (Friday)
12 noon
South Korea vs Portugal
12 noon
Ghana vs Uruguay
4pm
Cameroon vs Brazil
4pm
Serbia vs Switzerland
World Cup 2022 Round of 16 Matches
Day
Time
Match
12/03 (Saturday)
12 noon
Winner Group A vs Second Group B
4pm
Winner Group C vs Second Group D
12/04 (Sunday)
12 noon
Winner Group D vs Second Group C
4pm
Winner Group B vs Second Group A
05/12 (Monday)
12 noon
Winner Group E vs Second Group F
4pm
Winner Group G vs Second Group H
6/12 (Tuesday)
12 noon
Winner Group F vs Second Group E
4pm
Winner Group H vs Second Group G
2022 FIFA World Cup Quarterfinal Games
Day
Time
Match
9/12 (Friday)
12 noon
Winner Round of 16 5 x Winner Round of 16 6
4pm
Winner Round of 16 1 x Winner Round of 16 2
10/12 (Saturday)
12 noon
Round of 16 Winner 7 x Round of 16 Winner 8
4pm
Winner Round of 16 3 x Winner Round of 16 4
2022 World Cup Semifinal Games
| | | |
| --- | --- | --- |
| Day | Time | Match |
| 12/13 (Tuesday) | 4pm | Winner Quarterfinals 2 x Winner Quarterfinals 1 |
| 12/14 (Wednesday) | 4pm | Winner Quarterfinals 4 x Winner Quarterfinals 3 |
2022 FIFA World Cup Third Place Match
| | | |
| --- | --- | --- |
| Day | Time | Match |
| 12/17 (Saturday) | 12 noon | Semi Final Loser 1 x Semi Final Loser 2 |
2022 World Cup Final
| | | |
| --- | --- | --- |
| Day | Time | Match |
| 12/18 (Sunday) | 12 noon | Semifinal Winner 1 x Semifinal Winner 2 |
Where to watch the 2022 World Cup matches
THE world Cup 2022 will be broadcast on open and closed TV and on digital channels, with the presence of Globe in all alternatives, since the broadcaster obtained exclusive rights.
Open TV
On open TV, Globo is the sole holder of broadcasting rights.
In this edition of the Cup, 56 of the 64 matches will be shown by the broadcaster, at 7am, 10am, 1pm and 4pm. In the last round of the first phase, not all games will be broadcast live, due to the matches that will take place simultaneously.
Closed TV
On cable TV, the transmission will take place through the SporTV channels, which have exclusivity. For the 2022 World Cup, 300 hours of programming will be dedicated to covering the event.
digital channels
To close the Globo transmission rights, the games can also be accompanied by the streaming from the broadcaster, Globoplay.
The only exception outside Grupo Globo's portfolio is the transmission that will be carried out by Casimiro Miguel, through its production company, Live Mode. The streamer acquired the rights to broadcast 22 matches of the tournament on YouTube🇧🇷
Source: Moneytimes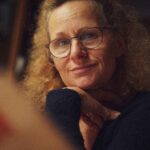 I am an author and journalist with a focus on market news. I have worked for a global news website for the past two years, writing articles on a range of topics relating to the stock market. My work has been published in international publications and I have delivered talks at both academic institutions and business conferences around the world.