The new government of Italy is looking at new options for the future of Telecom Italia, as a planned bid by state investor CDP for Telecom Italia's fixed network companyscheduled for until Wednesday, seems unlikely to materialize.
Championed by Mario Draghi's previous government, the billion-euro preliminary offer is part of a broader project to combine Telecom Italia's network assets with those of smaller rival Open Fiber to create a broadband behemoth under the umbrella of CDP control.
With a deadline of November 30, an offer would also be central to Telecom Italia Chief Executive Pietro Labriola's plan to split the telephony group into several units and reduce the €25 billion debt. euros🇧🇷
But top officials in Giorgia Meloni's right-wing government have expressed strong reservations about CDP's plans for the company, making a non-binding offer from the state bank unlikely, three sources told Reuters.
Senior government officials are expected to meet later on Monday to discuss plans for Telecom Italia, among other issues.
CDP has not yet called a board meeting before this week's deadline to finalize any proposals, another person familiar with the matter said.
On Friday, Meloni entrusted the government's broadband strategy to Undersecretary of Cabinet Alessio Butti, who openly criticized CDP's plans for Telecom Italia.
Butti called for CDP, owned by the Italian Treasury, to take full control of the phone company, whose shares are trading near historic lows, and then sell its service operations, including its Brazilian unit TIM.
Economy Minister Giancarlo Giorgetti reiterated last week that the government wants to take control of Telecom Italia's network, considered to be of strategic interest, adding that such a goal can be achieved in "various ways".
Giorgetti also warned that Butti's plans for the company needed to be widely discussed within the government.
Talk with Union
The government has not provided any clarification on whether CDP will make a bid for Telecom Italia's network by the deadline, the head of Italy's biggest union CGIL said after a meeting with Meloni's cabinet chief on Monday.
"We ask for a quick decision, even in case the government wants to change the plans that have been worked out so far," Maurizio Landini told reporters.
"The time to find a path starts to shorten, considering that Telecom Italia's available liquidity covers debt maturities until mid-2024 and debt refinancing seems more difficult than in the past," wrote the team at bank Intesa Sanpaolo, in report.
Telecom Italia ended the session down 1.2% on Monday, after falling as much as 4.4% earlier.
Follow Money Times on Linkedin!
Stay informed, post and interact with Money Times on Linkedin. In addition to staying on top of the main news, you have exclusive content about careers, participate in polls, understand the market and how to be at the forefront of your work. But that's not all: you open new connections and find people who are a good addition to your network. No matter your profession, follow Money Times on Linkedin🇧🇷
Link: https://bit.ly/linkedinsite2022
Source: Moneytimes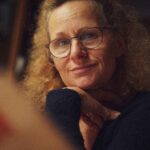 I am an author and journalist with a focus on market news. I have worked for a global news website for the past two years, writing articles on a range of topics relating to the stock market. My work has been published in international publications and I have delivered talks at both academic institutions and business conferences around the world.