Argentine farmers sold 299 thousand tons of Soy on Monday, the highest volume of the last two months, thanks to the exchange that the government established for the rest of the year to try to speed up the inflow of foreign currency into the country, informed this Tuesday the Rosario Stock Exchange (BCR).
Argentina, the world's largest exporter of soybean oil and meal, has been selling its soybeans since Monday at an exchange rate of 230 pesos per dollar38% higher than the interbank rate that governed the market on Tuesday, which encouraged operations.
Soy complex exports are the main source of foreign exchange for the South American country, whose central bank is trying to bolster its foreign currency holdings, which have fallen sharply on uncertainty over the local currency amid high inflation and financial adversity.
"In total, 298,911 tons were operated on the first day of validity, the highest value since the end of the validity of the 'soybean dollar 1' in October", said the BCR in a report, referring to the first time that the government gave a special exchange rate to encourage sales.
According to BCR, the reference value for Rosário, the main market for grains gives Argentinawas on Monday for soybeans at 85,000 pesos (509 dollars) a ton.
During the month of September, those who sold their soybeans received an exchange rate of 200 pesos to the dollar, against the approximately 147 units at which the local currency was quoted on the official market. Argentina suffers from very high inflation that in 2022 could close at around 100%.
The September plan was very effective, as it boosted sales of around 13.3 million tons of soybeans, compared to a monthly average of 4.4 million tons.
According to the latest official weekly grain sales data, updated to November 16, producers sold almost 32 million tons of soybeans from the 2021/22 crop, whose production was 44 million tons.
That same report showed that between November 10th and 17th, producers had sold a total of 165,500 tonnes of 2021/22 soybeans, well below the nearly 300,000 reported on Monday.
Follow Money Times on Linkedin!
Stay informed, post and interact with Money Times on Linkedin. In addition to staying on top of the main news, you have exclusive content about careers, participate in polls, understand the market and how to be at the forefront of your work. But that's not all: you open new connections and find people who are a good addition to your network. No matter your profession, follow Money Times on Linkedin🇧🇷
Source: Moneytimes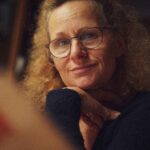 I am an author and journalist with a focus on market news. I have worked for a global news website for the past two years, writing articles on a range of topics relating to the stock market. My work has been published in international publications and I have delivered talks at both academic institutions and business conferences around the world.