the market of fan tokens, a volatile mix of cryptocurrencies with sport, it's heating up in the desert of Qatar🇧🇷 Interest in this cryptocurrency niche, usually linked to sports teams, increased with the world Cup🇧🇷
Average daily trading volumes for these tokens rose to around $300 million in November from $32 million the previous month, according to Kaiko, a Paris-based data company.
"So we have a 10x increase in volume, which is huge for these tokens," said analyst Dessislava Aubert.
For some buyers, these tokens offer a chance to get involved and gain perks, such as the ability to win prizes and vote on songs played in matches. For others, tradable coins offer a new investment opportunity.
But traders in these assets need an athlete's heart to weather the swings while trying to guess any sensible link between erratic currency prices and real-world events.
the token of Lionel Messifor example, plummeted 25% to $5.26 after the surprise defeat of Argentina to the Saudi Arabia on his World Cup debut. It fell further, 22%, despite the team's victory over Mexico🇧🇷
Cristiano Ronaldo's coin rose 119% to $7 in the 10 days leading up to the tournament, but then lost almost half of its value, even with Portugal being undefeated and top of its group in the Cup.
Similarly in club football, Arsenal's token is down 12.5% ​​since the start of the season to $1.68 despite a brilliant run to the top of the Premier League.
The broader cryptocurrency market malaise is partly to blame for the price declines, according to researchers who said unstable assets are withering as investors avoid risk.
The overall market value of "fan tokens" jumped to $401 million on the opening weekend of the World Cup, from $256 million about 10 days earlier, according to data from CoinGecko, but has since dipped to less. of 300 million.
Siddharth Jaiswal, chairman of Sportzchain, which issues tokens mainly for the Asian market, said people should not buy the coins just to make money.
"The first perception should never be that you are buying a fan token to generate profit."
"The icing on the cake is that it is a tool available in blockchain which can easily be traded in the future, so there is a financial connotation attached to it," he added.
Socios, promoted by Messi, is the biggest company in this slice of the cryptocurrency industry. The company facilitates the negotiation of most coins of fans and describes the purchase of these tokens as joining a loyalty scheme with exclusive benefits and prizes.
Some of the biggest clubs in football from around the world launched Socios-backed tokens, including Paris Saint-Germain, Manchester City, Inter Milan and Atlético Madrid, as well as the Portuguese and Argentine national teams, with token market values ​​ranging from around USD 7 million to USD 21 million .
Trading volume for the Socios-linked Chilliz token that users buy to trade their team's tokens hit a seven-month high in early November ahead of the World Cup, but has since fallen by 40%.
The growth spurt in fan tokens comes at a time of turmoil in the cryptocurrency market, which is reeling from the exchange collapse. FTX earlier this month. Bitcoin is near two-year lows of around $16,245.
Markus Thielen, head of research at digital asset platform Matrixport, said interest in these tokens among football fans could be short-lived.
🇧🇷Companies and teams that are selling these tokens will have to offer more value at regular intervals, otherwise users will quickly lose interest after the World Cup."
Follow Money Times on Linkedin!
Stay informed, post and interact with Money Times on Linkedin. In addition to staying on top of the main news, you have exclusive content about careers, participate in polls, understand the market and how to be at the forefront of your work. But that's not all: you open new connections and find people who are a good addition to your network. No matter your profession, follow Money Times on Linkedin🇧🇷
Source: Moneytimes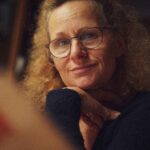 I am an author and journalist with a focus on market news. I have worked for a global news website for the past two years, writing articles on a range of topics relating to the stock market. My work has been published in international publications and I have delivered talks at both academic institutions and business conferences around the world.