Socios.com, a platform that seeks to engage sports fans via blockchainannounced a new use for its tokens with a partnership with FanFest, a global platform for virtual events and streaming, which works with some of the main brands in the world of sport.
As announced, this partnership will create the first examples of the use of Fan Tokens issued by Socios.com outside of its application, with FanFest carrying out the integration of tokens acquired at brokerages without the need to have a wallet at Sócios.com.
Among the partnership's plans are access to live online events with their favorite teams, virtual meetings with players and coaches, monitoring of games in the company of influencers from different countries, competitions in which fans can win tickets to watch games and online shopping experiences for autographed items and used in-game kits.
FanFest has worked with some of the world's leading sports and media teams, including Flamengo, Corinthians, Paris Saint-Germain, Manchester City, San Francisco 49ers and the NBA Top Shot, and now, based on "Chiliz Chain 2.0", will launch a series of products web3including NFTs and Proof of Attendance Tokens – which are tokens that prove participation in events.
Known for hosting membership/token-gate sponsored events (which allow Web3 companies to monetize their content and provide access to assets through the use of digital tokens) on its website, FanFest, over the last year, has amassed over 20 millions of fan interactions across their broadcasts across social media, OTT and TV, generating millions in revenue and media value for their customers. Events are driven by an interactive audience relationship where fans can shop and access online and digital products, including NFTs🇧🇷
Adam Jones, Co-Founder and CEO of FanFest, said, "We are excited to integrate FanFest into the Chiliz Chain 2.0 ecosystem, provide even more utility for millions of Fan Token owners, and accelerate product usage for the 170+ sports teams that are part of it. of the Socios ecosystem.
"Our goal is to reach the 99% of fans who cannot be in person at the arenas, and to develop a universal fan identity, which personalizes the experiences in all contexts: online, in the stadium, at home, in a bar with friends, and therefore, working with Chiliz and Socios.com makes perfect sense", he concludes.
Felipe Ribbe, Managing Director of Socios.com in Brazil added: "We are really excited to have FanFest as one of the first partners in Chiliz Chain 2.0 to deliver on one of our key promises for the Fan Token of utility – transcending the platform experience. Socios.com and provide token-owning fans with an ever-growing ecosystem of benefits across the web. FanFest's entertainment offerings are a perfect fit to start realizing this shared vision."
Follow Money Times on Linkedin!
Stay informed, post and interact with Money times on LinkedIn. In addition to staying on top of the main news, you have exclusive content about careers, participate in polls, understand the market and how to be at the forefront of your work. But that's not all: you open new connections and find people who are a good addition to your network. No matter your profession, follow Money Times on Linkedin!
Source: Moneytimes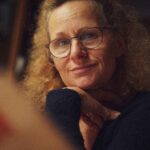 I am an author and journalist with a focus on market news. I have worked for a global news website for the past two years, writing articles on a range of topics relating to the stock market. My work has been published in international publications and I have delivered talks at both academic institutions and business conferences around the world.