O Federal Public Ministry (MPF) and the Public Ministry of Minas Gerais (MPMG) filed a public civil action to force the Brazilian unit of the Stellantis group to recall the Jeep Compass sport utility vehicle, according to a statement released on Tuesday.
The action also cites the National Traffic Secretariat (Senatran) and the Union, and asks that the defendants pay compensation for collective moral damage in the amount of 50 million reais.
According to prosecutors, there are "numerous complaints of recurring defects" in the car, including problems with the ABS brake system and electrical failures that produce "total stoppage of the vehicle, even on highways".
Sought after, Stellantis said in a statement that "there are no chronic problems or design flaws" in the Jeep Compass and that the SUV "has already received several national and international awards, in addition to being the winner in many comparisons in the specialized press".
The Jeep Compass is one of the best-selling SUVs in the world. Brazil several years ago. From 2018 to October, the model accumulates sales of 295.6 thousand units, according to data from the association of Fenabrave vehicle dealers.
Authorities did not name how many models were involved in the recall request.
"The company was intentionally remiss in not starting in this country (Brazil) to carry out technical studies to seek the best solution for the defects pointed out", wrote the attorneys in the action.
"The lack of information on the part of the automaker about the solution of the problems implies that vehicle consumers… make a purchase in the dark. It is evident that they are not aware of the problems pointed out, and that they are purchasing a product with serious manufacturing defects", they added.
The action also asks that the company be required to repurchase all Jeep Compass produced from 2018 onwards, subject to default and compensatory interest. Currently, the car is sold for prices starting at around 170 thousand reais.
"Regarding the next steps, we clarify that we will legally respond to any and all questions, respecting institutions and strengthening respect for customers," Stellantis said in the statement.
Follow Money Times on Linkedin!
Stay informed, post and interact with Money Times on Linkedin. In addition to staying on top of the main news, you have exclusive content about careers, participate in polls, understand the market and how to be at the forefront of your work. But that's not all: you open new connections and find people who are a good addition to your network. No matter your profession, follow Money Times on Linkedin🇧🇷
Source: Moneytimes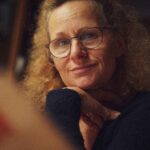 I am an author and journalist with a focus on market news. I have worked for a global news website for the past two years, writing articles on a range of topics relating to the stock market. My work has been published in international publications and I have delivered talks at both academic institutions and business conferences around the world.