Keith Grossman has been at the helm of TIME Magazine for over three years. In a message on Twitter, the boss of the legendary American paper announced that he was leaving his post. He explains a choice motivated by the possibility of joining MoonPay, a start-up specializing in cryptocurrency payments.
A distant universe and at the same time very close to Grossman. Since the arrival of the businessman at the head of the magazine, TIME has turned to Web3. Grossman had notably insisted internally on accepting payment for subscriptions by cryptocurrencies. He had also launched a first collection of NFT especially around a special edition of the magazine.
A big leap
By joining MoonPay, Grossman is stepping up a gear. He just joined a crypto payment infrastructure company. This startup allows users to exchange traditional fiat currencies and cryptocurrencies using traditional payment methods such as debit cards, Apple Pay and Google Pay credit cards.
Grossman has been one of the brains behind the cryptocurrency market (and in particular NFTs) for a few months. He notably encouraged many celebrities such as Justin Bieber, Drake or Gal Gadot to buy NFTs. These celebrities also joined the $555 million Series A funding for start-up MoonPay.
After 3.5+ yrs at @TIMEI wanted to inform you that I have accepted the role of President, Enterprise at @MoonPay.

I would like to thank @benioffLynne Benioff & the great team @TIME for the opportunity to be a steward of this phenomenal brand's storied evolution.🙏❤️

(1/17)

— Keith A. Grossman ⏰ (@KeithGrossman) November 28, 2022
Grossman's decision is seen by many as a very risky bet. Indeed, the crypto-asset market is currently experiencing dark times and many people do not want to risk the slightest investment. For many experts the arrival of Grossman is also a sign that despite the difficulties currently encountered by the market, there is still an enthusiasm for crypto-assets although pure profit by speculation is far away for the moment.
A balancing act
Grossman also announced in his Twitter post that he hopes TIME Magazine will remain in a "strong position" in the crypto-asset and Web 3 market. first to share the news, Grossman's inauguration is expected to be effective Jan. 1.
Within the new start-up Grossman will have to give a guideline to the company but also to act as a bridge between the teams in charge of development and the many investors who are waiting for results and profits. Grossman will have his hands full at the helm of MoonPay as the crypto-asset world faces an unprecedented crisis.
The recent fall of FTX has put the whole market in a difficult position and Grossman will have to stabilize the situation before returning growth to MoonPay.
Source: Presse-Citron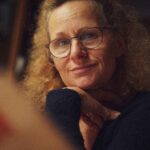 I am an author and journalist with a focus on market news. I have worked for a global news website for the past two years, writing articles on a range of topics relating to the stock market. My work has been published in international publications and I have delivered talks at both academic institutions and business conferences around the world.