THE chevron prepares to make its first shipment of Petroleum Venezuelan for the USA at the end of December under a government-issued license bidenaccording to a person familiar with the matter.
Venezuelan oil minister Tareck El Aissami and Chevron's head of the country, Javier La Rosa, met in Caracas on Tuesday to discuss details of a series of contracts related to three joint ventures that the American company operates with state-owned Petróleos de Venezuela SA, according to three people with direct knowledge of the business, who asked not to be identified as they are not authorized to discuss the situation.
Contracts are expected to be signed later this week, one of the people said.
Under the agreements, Chevron will take over operations at a heavy oil upgrade facility, where it will process about 1 million barrels that will be shipped to US refineries in late December, according to one of the people.
On Saturday, Washington granted Chevron a license to restart some operations in Venezuela, which makes it possible to increase production in fields operated jointly with PDVSA and sell oil to American refineries. The proceeds would be used to pay off PDVSA's debt to Chevron.
A spokesman for Chevron said in a statement that the company has regular meetings with PDVSA and government representatives, within the norms established by the US government. He declined to comment on the contracts.
Representatives of Venezuela's oil ministry and PDVSA did not respond to requests for comment.
2/2 In the next few hours, we will sign contracts to boost the development of Mixed Companies and oil production; as always we have done, in the terms established in the Constitution and other Venezuelan laws. NOW PRODUCING!! pic.twitter.com/H55YKBcEha

— Tareck El Aissami (@TareckPSUV) November 29, 2022
El Aissami said in a tweet that the agreements would "boost the development of joint ventures and oil production", without elaborating.
Chevron has partnerships with PDVSA on four fields, whose total production has plummeted to about 50,000 barrels a day from 160,000 in 2018, according to Bloomberg calculations from company data.
The joint ventures have the capacity to increase production to as much as 200,000 barrels a day by the end of the year, according to one of the people.
Follow Money Times on Linkedin!
Stay informed, post and interact with Money Times on Linkedin. In addition to staying on top of the main news, you have exclusive content about careers, participate in polls, understand the market and how to be at the forefront of your work. But that's not all: you open new connections and find people who are a good addition to your network. No matter your profession, follow Money Times on Linkedin🇧🇷
Source: Moneytimes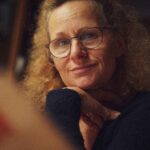 I am an author and journalist with a focus on market news. I have worked for a global news website for the past two years, writing articles on a range of topics relating to the stock market. My work has been published in international publications and I have delivered talks at both academic institutions and business conferences around the world.