The turmoil in the cryptocurrencies shook the main exchanges and brought down the value of digital assets, but at least one group has gained from the situation: judicial recovery and bankruptcy lawyers.
Bankruptcy protection filings involving the platform FTXthe Three Arrows Capital fund, and cryptocurrency banks BlockFi, Celsius Network and Voyager Digital are generating new opportunities – and high fees – for law firms that advise companies with problems.
Large law firms can rake in more than $100 million in fees during a long-running bankruptcy protection case, experts said.
Bitcoin is down 65% so far in 2022, dragging down other cryptoactive and leaving investors reeling. Last month's spectacular FTX implosion sent further shock waves through the industry.
U.S. law firm Kirkland & Ellis is representing BlockFi in its bankruptcy protection lawsuit filed on Monday and is also the lead firm behind Celsius Network and Voyager Digital, which filed similar filings earlier. this year.
Kirkland has some of the highest billing rates in the industry, up to $1,995 an hour for its partners' work in the Celsius and Voyager cases, according to court documents.
The company, which did not respond to a request for comment, has averaged about $3.3 million a month in each of these cases so far.
Law firm fees are typically not public, but in insolvency cases, the debtor company's lawyers must detail their charges and seek a judge's approval of the amounts.
Lawyers are paid out of the estate's assets, and experts say judges rarely demand significant reductions in fees.
Among its biggest recent cases, Kirkland won $83 million in fees and reimbursements for its work on satellite service provider Intelsat's long lawsuit, spanning more than 87,000 hours, according to court documents.
Joshua Sussberg, a partner at Kirkland, is lead counsel on all three of the firm's crypto-related lawsuits. He has been involved in many major corporate insolvencies in recent years, including that of the Cineworld Group cinema chain.
complex questions
Sullivan & Cromwell serves FTX in bankruptcy protection proceedings. The firm has yet to disclose its fees, but in a 2021 case involving the Kumtor Gold Company, partners earned as much as $1,825 an hour.
Sullivan & Cromwell also represents trading company Alameda Research, founded by FTX founder Sam Bankman-Fried. The law firm did not respond to a request for comment.
As cryptocurrency meltdowns escalate, the law firm with the highest maximum fee rate disclosed so far is Latham & Watkins, which is advising Celsius on regulatory matters and is an advisor to Three Arrows Capital.
The maximum charged is $2,075 an hour, according to court documents. The firm also did not respond to a request for comment.
Cases involving cryptocurrency companies are particularly significant for law firms dealing with bankruptcy, as filings for court protection triggered by the Covid-19 pandemic and the troubles of large retailers have started to ease, legal experts said. Crises in certain sectors, such as cryptocurrencies, can keep deals flowing and provide years of steady income.
Lawyers in cryptocurrency cases must grapple with a number of new issues in bankruptcy law, including whether digital assets deposited on a platform are owned by the client or the company itself, according to experts. This determination can help decide how much a customer is likely to recover from a bankrupt company.
Levitin, a former member of the restructuring department at law firm Weil, Gotshal, & Manges, said these complex issues require top-notch lawyers.
"Otherwise it just becomes a race for the biggest and most sophisticated lenders to grab everything for themselves," he said.
Source: Moneytimes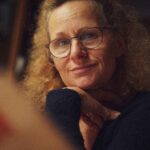 I am an author and journalist with a focus on market news. I have worked for a global news website for the past two years, writing articles on a range of topics relating to the stock market. My work has been published in international publications and I have delivered talks at both academic institutions and business conferences around the world.