Quoted to command the Petrobras 🇧🇷PETR4) in the government of president-elect Luiz Inácio Lula da Silva, Senator Jean Paul Prates (PT-RJ) suffered a defeat in court in a lawsuit filed against… the state-owned company itself.
Prates is a co-author, along with Mario Alberto Dal Zotpresident of the National Association of Minority Oil Workers (Anapetro), of an action that intended to suspend The appointment of the current CEO of the oil company, Gaius Paes de Andrade.
But, according to a statement from the company released late this Friday night (2), the 11th Federal Court of Rio de Janeiro denied granting the injunction requested by the duo to remove Paes de Andrade from the command of Petrobras and its board of directors. .
Problems in Paes de Andrade's curriculum
The action was filed on June 28, the day after Paes de Andrade was elected to office. His appointment was surrounded by controversy, as his resume would not meet the minimum requirements
Despite the government's direct nomination, there were doubts whether Andrade could take office. According to the rules, the president of Petrobras must have already worked in a company in the sector, even if it is private. In addition, it is necessary to have completed a postgraduate degree.
It turns out that Andrade has a degree in Social Communication from Universidade Paulista and would not have completed postgraduate studies in administration at the American institutions Harvard University and Duke University – the necessary documentation was not presented. He also worked in information technology companies, until he migrated to public administration in 2019.
Andrade's name first had to go through the Petrobras Eligibility Committee (Celeg), which is responsible for analyzing information and requirements of those appointed by the government to hold positions at the state-owned company.
Who is Jean Paul Prates, possible new CEO of Petrobras
Quoted for the position of president of Petrobras (PETR4) in 2023, Jean Paul Terra Prates (PT) is a senator for Rio Grande do Norte. The parliamentarian's name comes at a time of strong devaluation of the company's shares in the midst of expectations with the new government, after the election of Lula (PT).
Prates has served in the Senate since 2019, as an alternate in office for the ticket holder, Fátima Bezerra. He also constitutes the Senate's Democratic Resistance Parliamentary Bloc, is head of the Economic Affairs Committee (CAE) of the House and of the Infrastructure Services Committee (CI).
See Petrobras' statement on the court's decision.
Source: Moneytimes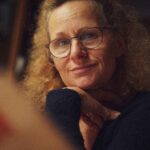 I am an author and journalist with a focus on market news. I have worked for a global news website for the past two years, writing articles on a range of topics relating to the stock market. My work has been published in international publications and I have delivered talks at both academic institutions and business conferences around the world.