Cloud storage unit amazon🇧🇷 Amazon Web Services 🇧🇷 AWSplans to increase headcount next year and build new data centers, a sign that the hiring freeze elsewhere in the company has not derailed investment plans for its more profitable business.
Earlier this month, Amazon instituted hiring restrictions on corporate groups, halting recruitment except in specific areas or upon executive approval.
The company also plans to cut about 10,000 jobs, Bloomberg reported.
However, Matt Garman, a senior vice president who oversees Amazon Web Services' sales and marketing teams, said he expects his organization and the AWS business in general to hire more staff in 2023.
"I anticipate we'll add more staff in the next year," Garman said in an interview Tuesday backstage at the AWS re:Invent conference in Las Vegas.
"Our business is still growing rapidly."
Sales at Amazon's cloud unit, the biggest data storage rental provider, totaled $20.5 billion in the three months ended September, up 27%.
That rate, however, is the slowest annual growth since Amazon began reporting the division's performance in 2014, as some companies sought to lower technology spending or make cuts to weather the economic downturn.
Before Amazon's executive team made the decision to freeze hiring, AWS executives had been debating implementing their own restrictions, conversations that were taking place regardless of the poor economic outlook, Garman said.
Amazon has historically shifted from investment periods to self-imposed prudence, an effort to avoid corporate bloat.
"We went through a few years where we just didn't do that," Garman said.
"We've grown so fast that often, from an organizational point of view, it's healthy to have some time to digest," he added.
Teams led by Garman have made the bulk of AWS' hiring in recent years as the company has grown the sales force needed to close contracts with large corporate and government entities.
"We've scaled very quickly over the past two years because we started from scratch," Garman said.
"I think at this point we did a good job there. I think we are still smaller than some of our competitors, but not as many of them."
AWS has been a profit engine, sometimes accounting for all of its parent company's operating income.
However, as the growth of this business slows, some question the pace of Amazon's investment in the cloud.
On an October conference call, after Amazon projected its slowest growth ever for a holiday quarter, a financial analyst asked whether the company could reduce its spending on new AWS data centers.
"We will moderate our data center growth when demand slows down," Garman said in the interview.
"We have a lot of supply chain models that tell us to keep building data centers, so we're going to keep building them."
Source: Moneytimes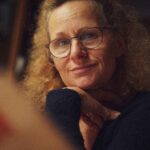 I am an author and journalist with a focus on market news. I have worked for a global news website for the past two years, writing articles on a range of topics relating to the stock market. My work has been published in international publications and I have delivered talks at both academic institutions and business conferences around the world.