2022 is not a good year for cryptocurrencies. After hitting record highs in 2021, the values ​​of major cryptos, including Bitcoin, are collapsing. Waves of layoffs and bankruptcies followed. And in November, FTX, one of the biggest crypto exchanges, filed for bankruptcy.
Moreover, the overlapping between platforms means that today there are fears that the collapse of FTX will lead to cascading bankruptcies. Moreover, it has already started since BlockFi, a service that had significant exposure to FTX, also went bankrupt, after freezing withdrawals.
More and more people are opting for Ledger wallets
All of this has caused a decline in trust in centralized exchanges. On the other hand, more and more people are turning to decentralized solutions to store their cryptocurrency securely. And in this field, the French startup Ledger is the world reference.
As a reminder, Ledger offers physical keys that allow the storage of cryptocurrencies as well as NFTs. And precisely, following the bankruptcy of FTX, the use of its products and services exploded.
As we mentioned in a previous article, Ledger had even experienced a server outage, due to too many Internet users. And today we know that November 2022 was the month of all records for this company.
Ledger Nano X at the best price
Base price: €149
Ledger
-20%
Check the offer
Sales have quadrupled!
Quoted by our colleagues from BFMTV, Pascal Gauthier, CEO of Ledger, indicates that in November, the company had its best day in history, its best week, and its best month.
Recent events in the cryptocurrency space have caused the company's sales to be "nearly four times" higher than in October. At the start of 2023, Ledger could reach 6 million crypto wallets sold.
In cryptos, there is an expression that says: "Not Your Keys, Not Your Coins". In other words, if you don't have the keys, you don't actually own your cryptocurrencies. And precisely, the solutions offered by Ledger are part of the means to really own your cryptos instead of entrusting them to a trusted third party.
So it makes sense that when people have less trust in centralized platforms, more of them store their assets on wallets like Ledger (or on a piece of paper?).
Towards a golden age for decentralized solutions
Moreover, it should be noted that other players should try to take advantage of the golden age of physical wallets and decentralization, which is looming. For example, following the fall of FTX, Telegram boss Pavel Durov announced the creation of new services for cryptocurrency users.
"The blockchain industry was built on the promise of decentralization, but ended up becoming concentrated in the hands of a few who began to abuse their power. As a result, many people lost their money when FTX, one of the biggest exchanges, went bankrupt"he recently wrote on the social network of Telegram.
To prevent this from happening again, Telegram will create new decentralized tools for cryptos. This includes non-custodial cryptocurrency wallets, as well as decentralized crypto exchanges.
Otherwise, with regard to Ledger, it should be remembered that this week, the company will be full of announcements during its Op3n event.
Tea #Ledger Op3n Keynote will be live-streamed Tuesday… https://t.co/yEc6wMQ3Ga

— ian c rogers (@iancr) December 4, 2022
Source: Presse-Citron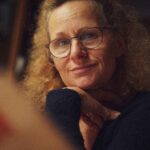 I am an author and journalist with a focus on market news. I have worked for a global news website for the past two years, writing articles on a range of topics relating to the stock market. My work has been published in international publications and I have delivered talks at both academic institutions and business conferences around the world.