O Goldman Sachs downgraded the recommendation of Americans 🇧🇷AMER3) from neutral to sell, with a target price of BRL 10.
According to the bank, the retailer's growth and the expansion of the operating result measured by Ebitda remain limited for the next 12 months.
Furthermore, Sachs sees the company pressured by a high level of debt (leverage), with net debt over Ebitda of 3.9 times and net financial expenses representing 61% of Ebitda in the last 10 months.
This high indebtedness is even more delicate in a scenario of high interest rates as we are experiencing now. For next year, economists do not expect the Selic rate to fall so soon.
Added to this, there is fierce competition from the retail sector, in addition to Americanas' need to reinvest in its network of offline stores, which limits the space for margin expansion and better cash generation.
Selic knocks on the doors of Americanas
In the report, the goldman reminds of something that investors in retailers are already used to: the sector's sensitivity to DI interest. A noise that feeds the curve is enough for the papers to fall.
Despite this, any sign that Americanas is reducing its cash burn without sacrificing growth would be positive for the company.
"If AMER were able to successfully drive the synergies from the online merger and previous acquisitions, it could free up financial resources and create a differentiated customer experience," he says.
In this way, the company could deliver more gross sales revenue (GMV) and share gains than expected, which, per table, would decrease operating leverage on the one hand and increase margin gains and improved cash flows on the other.
Sérgio Rial is not a lifeline
The name of Sérgio Rial, former CEO of Santanderencouraged investors, which made the shares shoot up more than 20% in the session following its announcement.
Despite recognizing that the corporate restructuring marks a new sense of optimism in investors, representing a positive point, Goldman considers that the results may take time, as the new leadership will need to act on several fronts.
Obstacles range from the in-store experience of their offline stores to integrating newer acquisitions like fresh groceries (hortifrutipurchased in Aug/21) and physical retail stores in gift items and accessories.
"In the context of leverage and high interest rates, this will create a particularly formidable challenge."
Source: Moneytimes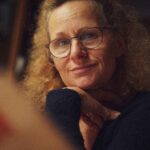 I am an author and journalist with a focus on market news. I have worked for a global news website for the past two years, writing articles on a range of topics relating to the stock market. My work has been published in international publications and I have delivered talks at both academic institutions and business conferences around the world.