O Goldman Sachs plans to invest tens of millions of dollars to buy or inject resources into digital currencies after the collapse of FTX dropped asset prices and diminished interest in the sector.
The implosion of FTX has increased the need for groups of cryptocurrencies more trusted and regulated, and big banks see an opportunity to close deals, Mathew McDermott, head of digital assets at Goldman, told the Reuters🇧🇷
Goldman is doing due diligence on several cryptocurrency companies, he added, without elaborating.
"We see some really interesting opportunities with much more sensible pricing," McDermott said in an interview last month.
FTX filed for creditor protection in the United States on Nov. 11, sparking contagion fears and amplifying calls for more regulation in the digital asset market.
"It definitely hurt the market in terms of confidence, there's absolutely no doubt about that," McDermott said. "FTX was a poster child in many parts of the ecosystem. But to reiterate, the technology continues to work."
While the amount Goldman could potentially invest is not large for the Wall Street giant, which earned $21.6 billion last year, the willingness to keep investing amid industry turmoil shows it senses a longer-term opportunity. in the cryptocurrency industry.
Goldman Sachs Chief Executive David Solomon told CNBC Nov. 10, as the FTX drama was unfolding, that while he sees cryptocurrencies as "highly speculative," he sees a lot of potential in the technology as its infrastructure evolves. becomes more formalized.
Rivals are more skeptical. "I don't think it's a fad or going away, but I can't assign intrinsic value to it," Morgan Stanley Chief Executive James Gorman told the Reuters NEXT conference on Dec. 1.
Meanwhile, HSBC Chief Executive Noel Quinn told a London banking conference last week that he has no plans to expand into trading or investing in cryptocurrencies for retail clients.
Goldman has invested in 11 digital asset companies that provide services such as compliance, cryptocurrency data and blockchain management.
McDermott joined Goldman in 2005 and moved into managing digital asset businesses after serving as head of cross-asset finance. His team has grown to over 70 people, including seven strong cryptocurrency options and derivatives trading desk.
Goldman Sachs has also, together with MSCI and Coin Metrics, launched a data service, intended to classify digital assets based on how they are used.
The company is also developing its own distributed private ledger technology, McDermott said.
The global cryptocurrency market peaked at $2.9 trillion at the end of 2021, according to data site CoinMarketCap, but has lost around $2 trillion this year, with the central banks restricting credit and a series of important bankruptcies of companies in the sector. On Monday, the market was worth $865 billion.
Source: Moneytimes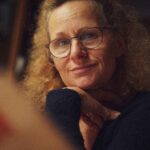 I am an author and journalist with a focus on market news. I have worked for a global news website for the past two years, writing articles on a range of topics relating to the stock market. My work has been published in international publications and I have delivered talks at both academic institutions and business conferences around the world.