The bad news is linked for cryptocurrencies. After crypto values ​​collapsed in 2022 (compared to 2021 records), bankruptcies followed. And in November, FTX, one of the major exchanges in the world, collapsed. Today, there are fears that the fall of FTX will drag down other companies, like BlockFi, which recently filed for bankruptcy due to too much exposure to FTX.
Taking advantage of the crisis, Goldman Sachs will take out its checkbook
But despite this difficult context, the investment bank Goldman Sachs continues to be interested in cryptocurrencies. It will even take advantage of this prolonged crypto winter to make new investments.
According to a Reuters article, Goldman Sachs plans to spend tens of millions of dollars to invest or even buy companies working in cryptocurrencies, following the collapse of FTX.
"Due diligence" processes are said to be underway with some of these companies of interest to the bank. Quoted by the British agency, Mathew McDermott, the head of digital assets at Goldman Sachs, evokes an increased need for more reliable and regulated companies in the sector (therefore, more trustworthy).
For Goldman Sachs, despite the current context, the technology is still there. And she still has her potential. Therefore, by continuing to invest in cryptocurrencies, the bank applies a long-term vision.
According to McDermott, Goldman Sachs sees plenty of opportunities, at more reasonable prices (given that crypto-focused companies are of less interest to investors).
Note also that since the fall of FTX, Goldman Sachs has seen its trading volume increase. Besides that, the crypto crisis could also make Goldman Sachs recruiters happy, as the platforms in crisis reduce their staff.
The collapse of crypto values ​​had already caused a wave of layoffs at many companies working in this sector. And further announcements of staff cuts have been made recently, following the collapse of FTX. According to Bloomberg, Kraken will lay off 1,100 employees. As for Bybit, it will reduce its workforce by 30%.
Decentralized solutions would also be among the winners
In any case, Goldman Sachs' announcement shows that there are not only losers in the current crisis affecting cryptocurrencies. For example, following the collapse of FTX, more and more people are turning to French startup Ledger's crypto storage solutions.
As a reminder, this one offers physical wallets (keys) that allow people to actually own their cryptos, without having to trust a third party. November 2022 was a banner month for Ledger.
And since nature abhors a vacuum, the messaging service Telegram recently announced the creation of new decentralized tools. Among these tools, there will be exchanges as well as non-custodial crypto wallets.
"The blockchain industry was built on the promise of decentralization, but ended up becoming concentrated in the hands of a few who began to abuse their power. As a result, many people lost their money when FTX, one of the biggest exchanges, went bankrupt"recently indicated Pavel Durov, the boss of Telegram.
Source: Presse-Citron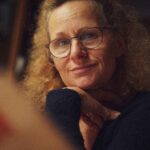 I am an author and journalist with a focus on market news. I have worked for a global news website for the past two years, writing articles on a range of topics relating to the stock market. My work has been published in international publications and I have delivered talks at both academic institutions and business conferences around the world.