Changpeng Zhao, or "CZ", the CEO of binancetook to Twitter this Tuesday (6) to talk about Sam Bankman-Fried, former CEO of FTX. For Zhao, Sam Bankman is "one of the greatest fraudsters in history".
Among other things, CZ commented that no one was blamed for the FTX crisis but Bankman-Fried himself. "FTX was killed by xyz (i.e. a third party) "No, FTX killed itself (and its users) because it stole billions of dollars of user funds," he puts it.
2 "FTX was killed by xyz (ie, the 3rd party)"

No, FTX killed themselves (and their users) because they stole billions of dollars of user funds. Period.

— CZ 🔶 Binance (@cz_binance) December 6, 2022
The purpose of the comment may be to refute many of those who believe that CZ himself had a hand in the fall of the brokerage, since he said that he would sell his FTT after the report published by Coindesk (which claimed that the brokerage was insolvent).
Shortly after the crisis, CZ even said that he would buy it and a day later he backtracked – something that once again shook the price of the native FTT token.
"CZ tweet destroyed FTX" No healthy business can be destroyed by a tweet. However, there was one tweet that may have, Caroline's tweet 16 minutes after mine on November 6th. The data shows that it was the real cause for people to dump FTT," she says.
The CEO of Binance references the Tweet of the former CEO of Alameda Research, a company that also belonged to Sam-Bankman-Fried. Caroline Ellison, a trader and Fried's ex-girlfriend, tweeted shortly after CZ commented that he wanted to dispose of his FTT position.
Ellison suggested in the publication that CZ sell its FTT tokens directly to Alameda, a move that caused suspicion about the liquidity of the companies' funds. "She gave her minimum price…" says CZ this Tuesday.
The Binance CEO also comments that Sam Bankman-Fried has perpetuated a narrative by painting himself and others as the "bad guys".
"It was key to maintaining the fantasy that he was a 'hero'. SBF is one of the biggest fraudsters in history, he is also a master of manipulation when it comes to the media and key opinion makers," he says.
Source: Moneytimes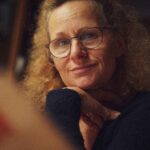 I am an author and journalist with a focus on market news. I have worked for a global news website for the past two years, writing articles on a range of topics relating to the stock market. My work has been published in international publications and I have delivered talks at both academic institutions and business conferences around the world.