The euphoria with the approval of the Transition PEC at Constitution and Justice Commission (CCJ) of Senate did not hold the Ibovespa 🇧🇷IBOV), which guaranteed a bullish session yesterday, but retreated again this Wednesday (7) due to the commodities🇧🇷
The reference index of the Brazilian Stock Exchange closed the day down 1.01%, at 109,068.55 points.
The market is attentive to the vote on the PEC in Senate plenary after the approval of the proposal in the CCJ, which carried forward the text that foresees to increase the limit of the spending ceiling at BRL 145 billion for a period of two years, in addition to an opening of approximately BRL 23 billion in accounts for next year by excluding investments from the ceiling limit based on a portion of excess government revenue.
Rodrigo Cohen, analyst and co-founder of Escola de Investimentos, says that the scenario of unpredictability with the PEC still exists.
"The text was approved by the CCJ, but we don't know if it should come dehydrated or not. The unknown generates insecurity and uncertainty, which bring the stock market down", he explains.
This Wednesday, investors have another factor to monitor: the decision of the Monetary Policy Committee (Copom) of central bankwhich will be announced shortly.
The announcement is seen as important by the market, since it will bring signals regarding fiscal policy.
"It is important to be alert about possible comments regarding fiscal policy and how this may affect your decisions", recommended the Banco Safra team.
Abroad, fears of recession dictated the performance of markets this Wednesday. Bradesco economists cite renewed fears of aggressive monetary tightening.
According to the specialists, "the perception of a stronger performance of the North American economy, reinforced by the above-expected results in recently released activity indicators, raises fears of a more aggressive monetary tightening on the part of the Fed🇧🇷
At Chinadata on the trade balance showed performance much lower than expected, both in imports and exports.
The shares of OK 🇧🇷VOUCH3) retreated 3.56%, putting pressure on the Ibovespa. In addition to the correction in iron ore prices, the company announced its iron ore production estimates for 2023, expecting to reach 310-320 million tons by the end of next year.
The preferred shares of Petrobras 🇧🇷PETR4) fell 1.13%, in the wake of oil. From the same sector, PRIO 🇧🇷PRIO3) melted 5.69%.
With information from Reuters.
Source: Moneytimes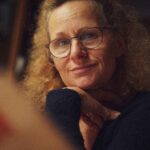 I am an author and journalist with a focus on market news. I have worked for a global news website for the past two years, writing articles on a range of topics relating to the stock market. My work has been published in international publications and I have delivered talks at both academic institutions and business conferences around the world.