Japanese Sony announced on Thursday a surprising 1% increase in operating profit in the second quarter, despite the rising costs of sales of its console PlayStation 5 (PS5) put pressure on profit margins.
Weaker profitability in the gaming segment also didn't stop the group from increasing its operating forecast for the year by 6% to 1 trillion yen ($8.81 billion) from its August forecast, boosted by expected growth in the profit in movies, music and electronics.
Sony said it has sold 13.4 million PS5 units since launch last November. This contributed to a 27% annual jump in its gaming unit sales, though profit was less robust because the conglomerate sold the hardware below cost — manufacturers often sell new consoles at a loss as they seek a consumer base for software sales.
Vice President of Finance Hiroki Totoki said Sony is on track to sell 14.8 million PS5 consoles this fiscal year — a goal that takes into account the global shortage of components. Sales of original titles have fallen, while sales by other developers have risen.
Gaming company profits were benefited last year by the demand created by the "stay at home" measures during the worst moments of the pandemic. Covid-19.
Since then, the dwindling number of PlayStation users has leveled off, Totoki said, as the company moves closer to the holiday shopping season.
Sony also said it is considering partnering with Taiwan in its plans to build a chip factory in Japan without giving further details, amid efforts by the companies to ensure stable supplies of semiconductors over the long term.
Sony reported group earnings of 318.5 billion yen between July and September, beating the 222 billion yen average of six analyst estimates compiled by Refinitiv.
In a blow to Sony's pop culture credentials, South Korea's BTS band announced last week that they had ditched their Columbia Records label for a deal with Universal Music.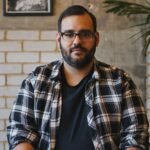 I am an author at Global happenings and I mostly cover automobile news. In my time working in the automotive industry, I have developed a keen interest in the latest developments and trends. My writing skills have also allowed me to share my knowledge with others through articles and blog posts.