SHIB tokens burned by Vitalik Buterin in May are now worth $32.5 billion
According to Decrypt, in May this year, the creator of the Ethereum network (ETH), Vitalik Buterin, burned more than $6.7 billion worth of Shiba Inu Coin (SHIB) tokens. Time passed, and that amount is no longer worth "only" that.
With the current price of the SHIB token – which has exploded 98 million percent since January 1, 2021, according to CoinGecko – the value has almost quintupled.
See how this happened below.
Shiba Inu Coin is released
According to Decrypt, the anonymous Shiba Inu Coin developers indicated in the project document that they would send 50% of the total coin supply to the Ethereum creator's address in order to remove that amount from circulation.
As a result, creators expected the currency to appreciate as long as demand for it increased and supply remained limited.
As Decrypt pointed out, at the time the transfer was made, the Ethereum developer had 505 trillion SHIB tokens, which in May (when the news was announced) were worth $8 billion.
However, the amount received by the creator of Ethereum was kept with him for a while, rather than distributed immediately.
What happened after that?
Later that same month, Vitalik Buterin donated the amount of SHIB he had received to various social causes, including 50 trillion SHIB, valued at $1.2 trillion at the time, to the Coronavirus Pandemic Relief Fund. India.
However, according to Decrypt, Buterin did not stop there. A few days after making the donations, he earmarked about 90% of the remainder of the reserve on SHIB to a token-burning address, removing it from circulation.
At the time, the creator of Ethereum also attached a message to the transaction record, in which he stated his preference for the cryptocurrency developers themselves to make donations to charity, as he did not "want to be a locus of power of this type."
At the current price of the token, the amount burned by Buterin would be equivalent to $32.5 billion.
The reality can be disadvantageous for the Ethereum developer, but the current scenario could be very different if he had made another decision.
If Buterin chose to keep SHIB tokens, the cryptocurrency would likely never have enjoyed such a high value. On the other hand, if he had sold the amount transferred to him, the price of Shiba Inu Coin might have plummeted.
According to Decrypt, Buterin still has 3,457,471 SHIBs, which are worth only $268, according to blockchain tracker Etherscan.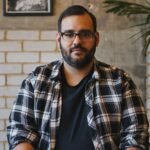 I am an author at Global happenings and I mostly cover automobile news. In my time working in the automotive industry, I have developed a keen interest in the latest developments and trends. My writing skills have also allowed me to share my knowledge with others through articles and blog posts.