Dollar jumps against Real with perception of timid Copom and inflation; fiscal worry
O dollar (USDBLR) recorded expressive gains against the real on Thursday after the monetary policy meeting of the central bank, with the discharge adopted the day before for the Selic rate being seen by the markets as insufficient given Brazil's persistent fiscal and inflationary risks.
The US currency in cash jumped 1.27% to 5.6260 reais on sale, its biggest daily devaluation since Thursday of last week, when Brazilian assets were hit by panic breaking the spending ceiling.
On B3 (B3Sa3), the future dollar was up 1.57% to 5.6265 reais.
On Wednesday, the BC's Monetary Policy Committee (Copom) raised basic interest rates to 7.75% per year, from 6.25%.
Although the 1.5 percentage point increase has been the sharpest since 2002, some market participants expected more aggressiveness in the pace of monetary tightening, especially in the face of concrete threats to the spending ceiling amid government pressure for a Brazil Aid 400 reais and upward surprises in recent inflation indicators.
"The moment, the dimension of the current inflationary pressure, would justify an increase of around 2 to 2.5" percentage points in the Selic rate, said Sidnei Nehme, economist and executive director of NGO Corretora, in a statement, comparing the decision made on the eve of the Copom to "dry ice".
Investors expressed concern this Thursday with the possibility that the government may not be able to approve the Proposed Amendment to the Constitution (PEC) of the Precatório, which would make room for extra spending on Brazil Aid and resort to measures that would further undermine the country's fiscal credibility to pay for the benefit.
The vote on the PEC, scheduled for this Thursday, was postponed once again and will be for next week, according to the leader of the government in the Chamber, Ricardo Barros (PP-PR).
The proposal's rapporteur, Deputy Hugo Motta (Republicans-PB), stated that the proposal is not "buried" and that base leaders are working to mobilize their benches to vote on it next Wednesday.
On the eve of the last trading session of October, some market participants warned of the prospect of strong volatility in the exchange on Friday, before the end-of-month Ptax closes.
This is an exchange rate calculated by the Central Bank that serves as a reference for the settlement of derivatives. At the end of each month, financial agents usually try to direct it to levels that are more convenient to their positions.
The dollar in cash now accumulates an increase of 8.37% against the real in 2021.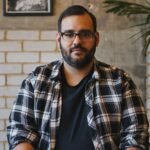 I am an author at Global happenings and I mostly cover automobile news. In my time working in the automotive industry, I have developed a keen interest in the latest developments and trends. My writing skills have also allowed me to share my knowledge with others through articles and blog posts.