bought a immobile and paid off the debts, but the former owner refuses to transfer the right of ownership? Know that if this is your case, you are not alone.
In Brazil, every year, several lawsuits are processed in the Judicial power on land regularization.
Cases often take five years to resolve. However, since December of last year, it has become easier to secure the right to real estate.
That's because, on Christmas Eve, the National Congress overrode the veto to article 11 of Law 14.382/2022.
"This allows the adjudication to be carried out directly at the property registry office. The procedure takes, on average, three months, depending on the documents presented", says Professor Marcos Salomão, also a master and doctor in law and a real estate registrar for 25 years.
Compulsory adjudication is a judicial act, and now also an administrative one, by which the ownership of a certain good is transferred to someone, acquired in installments and already paid off, through a promise of purchase and sale, when the seller refuses to sign the deed.
New property law
Salomão explains that, based on the newly enacted law, the procedure can be done by administrative means (notary), and no longer only by judicial means.
In addition, the request may occur in cases where the seller refuses to comply with the agreed and already paid agreement, or has died, preventing the heirs from taking inventory, provided that the agreement is paid at the time of death.
"The new tool will allow a new wave of real estate regularization in Brazil, guaranteeing authenticity to the procedure", points out the expert.
Salomão highlighted that, in order to carry out the procedure at the notary, it is necessary to present documents such as the declaration of the Income tax (IR), text message or e-mail between the dealers that proves the receipt of the amounts by the seller, bank statements that indicate the transfer of the amounts, in addition to evidence that is not attested by traditional documents.
The notarial act becomes, like usucaption, an element of great relevance in the procedure.
"For those who are already in a compulsory adjudication process in the Judiciary, but prefer to resort to administrative means, the recommendation is to homologate a withdrawal request. A lawyer will know how to help the owner", says Salomão.
Source: Moneytimes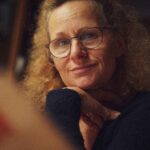 I am an author and journalist with a focus on market news. I have worked for a global news website for the past two years, writing articles on a range of topics relating to the stock market. My work has been published in international publications and I have delivered talks at both academic institutions and business conferences around the world.