the two biggest hydroelectric plants of Brazil are so full of water that they have opened the floodgates on a trend reversal that will reduce demand for natural gas by the greatest amount. economy gives Latin America.
It's a contrast to two years ago, when a historic drought forced Brazil to step up imports of liquefied natural gas to avoid electricity rationing. Itaipú, the third largest dam in the world, started releasing water on January 14th and will not stop until the end of the month. The same happens in Belo Monte, the fifth largest in terms of installed capacity.
For President Luiz Inacio Lula da Silva, this means he doesn't have to worry about an energy crisis like the ones some of his predecessors had to face. It also means Brazil won't need as much LNG to generate electricity, leaving one less competitor for European importers in a global market that has been squeezed by the Russian invasion of Ukraine.
"For Lula, the cost of electricity will not be a problem, at least in the first year," said Henrique Anjos, an analyst at Wood Mackenzie. "The hydroelectric situation is very good now, and this is new in terms of the last 10 years".
Electricity is a bright spot in the midst of many challenges for Lula. High interest rates and inflation weigh on economic growth, and your economic team struggles to balance the budget.
The rapid growth of wind and solar energy in recent years has also allowed Brazilian hydroelectric dams, which account for around 60% of the country's electricity supply, to recover reservoir levels.
Source: Moneytimes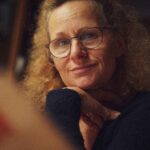 I am an author and journalist with a focus on market news. I have worked for a global news website for the past two years, writing articles on a range of topics relating to the stock market. My work has been published in international publications and I have delivered talks at both academic institutions and business conferences around the world.