Lemon Cash, one of the leading wallets for cryptocurrencies gives Argentinaannounced this Monday (23) that it has integrated the Aave protocol into its application, making the DeFi platform available through the Lemon Earn product.
As per the platform, with more than 1.7 million users in Argentina and Brazil, the integration will allow users to invest in a variety of tokens, including $DAI, $ETH, $MATIC, $USDC and $USDT. This integration will be the first of its kind in the LATAM region.
Lemon Earn aims to allow users to generate weekly cryptocurrency earnings linked to certain protocol percentages DeFi.
The service announces that it seeks more transparency for the user by integrating Aave's smart contracts.
The idea is for users to control their funds and securely access DeFi solutions in a CeFi ecosystem.
"We are thrilled that Aave has been selected as the first DeFi protocol to integrate with Lemon," said Stani Kulechov, founder and CEO of Aave Companies.
"This integration opens up opportunities that were previously unavailable to millions of users in Latin America. We look forward to increasing DeFi access globally with partners like Lemon."
The integration of Aave with Lemon Cash can be seen as a case where major CeFi players are working together with DeFi players to implement non-custodial features and practices.
Lemon Cash co-founder Marcelo Cavazzoli comments that this new Earn model will allow over 1.7 million people to interact with DeFi in a super easy and secure way through Lemon.
"This integration with the Aave protocol is a big step in our mission to make DeFi and Web3 usable and accessible in LATAM", he says.
The integration of the Aave Protocol into the Lemon app is already available on Argentine and Brazilian soil.
Source: Moneytimes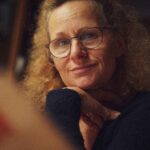 I am an author and journalist with a focus on market news. I have worked for a global news website for the past two years, writing articles on a range of topics relating to the stock market. My work has been published in international publications and I have delivered talks at both academic institutions and business conferences around the world.