Argentina recorded record shale oil production in December, the country's energy ministry said on Tuesday, as development of the country's massive Vaca Muerta shale formation boosts production gains.
The South American nation pumped a daily average of 282,400 barrels of shale oil in December, up nearly a third from the same month in 2021.
Unlike conventional fields of Petroleum and gas Containing mostly a mixture of petroleum liquids, shale deposits are trapped in dense hydrocarbon-rich rock, but often require hydraulic fracturing or fracking.
Shale production accounted for nearly half, or 45%, of the country's total oil production of 622,500 barrels per day (bpd) in December, which also marks the highest production volume since 2009.
The number represents a growth of more than 11% compared to the same month of the previous year.
Argentina is one of the medium-sized oil producers in the Latin Americabehind regional leaders Brazil, Mexico and Colombia.
Energy Minister Flavia Royon said in a statement on Tuesday that more oil production is good for local job growth as well as higher foreign exchange earnings.
The government has pledged to reverse an energy deficit of around $5 billion in 2022 to a surplus of around $12 billion by 2025.
Vaca Muerta, located in the Patagonian province of Neuquén, is the world's second largest shale gas reserve and fourth largest oil reserve, and is key to Argentina's effort to lessen its dependence on expensive energy imports.
On Monday, Economy Minister Sergio Massa said the government expects to launch an auction for the construction of the second section of a major gas pipeline from Vaca Muerta within the next 90 days.
Source: Moneytimes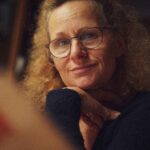 I am an author and journalist with a focus on market news. I have worked for a global news website for the past two years, writing articles on a range of topics relating to the stock market. My work has been published in international publications and I have delivered talks at both academic institutions and business conferences around the world.