THE Bank of America decided to give an extra reward on actions for the majority of its employees to retain talent in an uncertain economic environment.
The incentive, which is in addition to regular compensation, covers employees who earn a total of up to $500,000 a year, according to a memo from CEO Brian Moynihan.
Around 96% of the global workforce will be entitled to the reward in the form of restricted shares. This is the sixth year the company has offered such awards, totaling more than $4 billion, according to the memo, confirmed by a company spokesperson.
"At a time of change in economy globally, we continue to run our company for the long term," said Moynihan. "We invest in our people, our digital capabilities and the physical spaces where we work together and support our customers, reinforcing our commitment to managing expenses for the long term."
the banks of Wall Street seek a balance between retaining talent and controlling costs, with layoffs and hiring suspensions. They had already been raising salaries and offering other perks to attract and retain talent in the midst of a tight job market in the US, with a record number of job openings in the country and unemployment at a historic low.
In addition to the stock award, a limited number of employees will receive a cash bonus based on compensation and local requirements, the memo said. Last year, the bank rewarded nearly all of its employees with a pool of $1 billion in restricted stock.
The bank also raised its minimum wage to $22 in 2022, and has a goal of reaching a floor of $25 an hour by 2025.
Earlier this month, Bank of America reported net income of $27.5 billion for 2022, down from a record $32 billion a year earlier.
Source: Moneytimes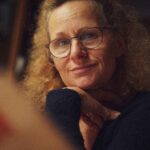 I am an author and journalist with a focus on market news. I have worked for a global news website for the past two years, writing articles on a range of topics relating to the stock market. My work has been published in international publications and I have delivered talks at both academic institutions and business conferences around the world.