Crypto market risks new bubble with Ether staking boom
THE market in cryptocurrencies appears once again to suffer from short memory, with increasing speculative bets on the success of the system update Ethereum.
Just a few months after an industry-wide meltdown, there has been a spike in recent weeks in prices for tokens linked to Ether staking — a kind of term deposit for Ethereum's native cryptocurrency that helps validate operations on the network. blockchain in exchange for others tokens as reward.
The rally is reminiscent of the euphoria that gripped industry investors ahead of the long-awaited Ethereum software overhaul known as the merge in September. This update changed the blockchain to a system called proof of stake, or proof of participation, based on staking to give ballast and more reliability to the system.
The investor is rewarded for committing to the health of the blockchain and can be punished with the loss of the Ether he has staked if he breaks the rules.
The next phase, dubbed Shanghai and scheduled for March, will allow Ether holders to redeem coins they have deposited through staking apps. As a result, tokens for apps like Lido and Rocket Pool skyrocketed.
"These tokens are experiencing absolutely crazy appreciation because people are anticipating a massive increase in adoption," said Henry Elder, head of decentralized finance at Wave Financial. "That was one of the most popular bets during this bear cycle and helped to sustain that part of the market."
What investors seem to forget is that some of these same protocols played a major role in last year's crypto market meltdown.
Bankrupt leveraged fund Three Arrows Capital was investing in the Lido Finance platform to generate income through staking.
Lido depositors get another tradable token called stETH, short for staked Ether. It is a derivative of sorts, typically traded at par with Ether. But with the collapse of the Luna stablecoin ecosystem, the price of stETH soon tanked amid liquidity shortages, and was selling at a discount to Ether before the recent rally.
Source: Moneytimes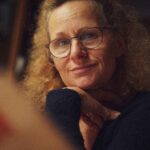 I am an author and journalist with a focus on market news. I have worked for a global news website for the past two years, writing articles on a range of topics relating to the stock market. My work has been published in international publications and I have delivered talks at both academic institutions and business conferences around the world.