VEX in partnership with UNESCO launches "Phygital" T-shirts at NFTs to honor Holocaust Remembrance Day
This Friday (27th) is the International Holocaust Remembrance Day, and VEX Authentics, a digital fashion startup, takes technology from NFTs in a UNESCO campaign to remember and honor those who resisted, and stayed to tell and warn about this cruel episode in history.
VEX's participation consists in the elaboration of "Phygitals" t-shirt prints – NFTs that will also exist in the physical world – telling the stories of real survivors of the Holocaust.
The value of each NFT is symbolic and part will be converted into donations for the Holocaust Museum in Curitiba. After the NFTs are acquired, VEX will make the physical parts and send them to the token holders.
The creation of the prints was made from Artificial Intelligence. The survivors' story was told to an image generation model such as "MidJourney", and from their stories, campaign prints were created.
This is the first collection of digital T-shirts and NFTs in Brazil. The campaign also collects stories from people who have currently experienced any type of prejudice such as racism or homophobia, and make a parallel with what is fought today: gratuitous hatred.
Campaign "Live to Tell. Count to Live"
The campaign is carried out by UNESCO, the Brazilian Israeli Confederation (CONIB) and the Holocaust Museum (Curitiba) and is called "Viver Para Contar. Contar Para Viver" (hashtag #ContarPraViver), calling on Brazilians not to let stories of violence and intolerance disappear.
The initiative features Holocaust survivors Ruth Sprung Tarasantchi, Gabriel Waldman and Joshua Strul, as well as modern-day Brazilian victims of fanaticism and intolerance – André Baliera, Odivaldo da Silva and Naiá Tupinambá. The campaign makes a call: adopt a story.
Created by Cappuccino, which is part of The Weber Shandwick Collective, produced by Elo Studios, the #ContarParaViver campaign warns about the importance of preserving the memory of the Holocaust and the impacts of its erasure today.
The art of survival; know their stories
Check out the real stories of Holocaust survivors, and the description of people who suffered prejudice, which was used to generate VEX's "Phygital" collection.
Title: RUTH TARASANTCHI #SobreviventesDoHolocausto #Phygital
Description: Hitler and the Nazis discovered that several villages like ours had sheltered Jews. And they wanted Mussolini to send us to concentration camps in the north. The inmates did not have a comfortable life, which caused diseases to proliferate, such as Malaria. We recreated his overcoming story through the print on this t-shirt using artificial intelligence. Now you can support the cause by holding an exclusive NFT.
Title: GABRIEL WALDMAN #SobreviventesDoHolocausto #Phygital
Description: Hungarian Holocaust survivor, born in 1938, at the age of 6 he began his saga of running away and going into hiding together with his mother. His father and other paternal relatives were murdered in the death camps. After the war, he went through communism and in the 1950s he came to Brazil. His story will be forever engraved on this exclusive NFT, with a print created with artificial intelligence.
Title: JOSHUA STRUL #SobreviventesDoHolocausto #Phygital
Description: The Romanian says he spent two years without leaving the shack, after being beaten on the street for wearing the Star of David next to his clothes. "When they saw that I was a Jew, they surrounded me and called me dirty and dirty. They hit me. And since then, my mother wouldn't let me out." His story was recreated in the print of this T-Shirt through artificial intelligence. Be a holder and support.
Title: ODIVALDO DA SILVA (NENO) #SobreviventesAtuais #Phygital
Description: It was at lunchtime, in the center of Curitiba, when a white man, dressed in black clothes, appeared with his dog and approached him saying atrocities like "monkey", "dirty black". Soon he pulled out a club and smacked Neno across the face. Luckily, Neno didn't fall, despite being seriously injured. He was supported by friends, family and even strangers. We have to keep telling stories for a living. This story is immortalized in the NFT that reproduces fear and struggle.
Title: ANDRÉ BALIERA #SobreviventesAtuais #Phygital

Description: It was late afternoon in São Paulo. André was crossing an intersection and received gratuitous homophobic insults and ended up retaliating. When turning on the traffic light, the car made a maneuver in the opposite direction, stopped at the post where André was and the two aggressors began to beat André. Nobody managed to do anything. Luckily, a police car broke up the fight and arrested the aggressors in the act. Stories like these don't deserve to be forgotten. We fought to immortalize this episode through artificial intelligence in the exclusive NFT.
Title: NAIÁ TUPINAMBÁ #SobreviventesAtuais #Phygital

Description: Since moving to São Paulo, Naiá has suffered several forms of moral violence, whether due to her Bahian origin or her indigenous origin. He suffered verbal abuse from neo-Nazi comments on Twitter. Once, he returned from Bahia with his face painted and noticed condemnatory looks at the airport. In the streets, with her face painted, she saw men crossing the sidewalk. Every day a person is shaken by prejudice. Naiá will be immortalized in this exclusive NFT to continue her fight.
Source: Moneytimes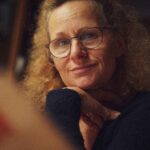 I am an author and journalist with a focus on market news. I have worked for a global news website for the past two years, writing articles on a range of topics relating to the stock market. My work has been published in international publications and I have delivered talks at both academic institutions and business conferences around the world.