Tourism booms during Lunar New Year in China
The most popular destinations in China were flooded with tourists this Lunar New Yearwith the end of Covid Zero, despite the omicron outbreaks that still plague the country.
Nearly 34,400 tourists visited the Huangshan Ranges in Anhui Province on Jan. 24, the highest daily number for this time of year since 2018, the area management group said on WeChat. A national forest park in Hunan province had more than 60,000 visitors on the same day — a record — with some claiming on social media that they were trapped on top of a mountain for hours.
Consumer trends during the Lunar New Year — the most important holiday in China, with hundreds of millions of people returning to their hometowns to visit family — are being watched closely as a barometer of economic recovery in the world's most populous country. .
although the climate extreme weather in some regions has exacerbated traffic conditions and further complicated travel, many were undeterred by these challenges or the risk of worsening the biggest outbreak of covid of the world.
Demand for hotels, inns and tickets to visit tourist spots at the start of the holiday exceeded 2019 numbers, before the start of the pandemic, according to online travel agency Trip.com.
The government expects approximately 2.1 billion trips during the 40-day period of the Spring Festival, nearly double that of last year, according to Deputy Transport Minister Xu Chengguang. The overwhelming demand underscores a rebound in travel and holiday spending as people put Covid worries behind them.
In Macau, crowds toured the ruins of St. Paul's Cathedral, stopping to take photos on the steps of the 17th-century former Catholic religious complex. Police stayed close to the control barriers to help direct the flow of people through the narrow cobbled streets that surround the historic monument.
The operator of the Huangshan mountain range, which is a UNESCO World Heritage site, had to redirect tourists to different trails after local media reported that some hikers were trapped in blizzards. The forest park in Hunan has started to welcome tourists in groups, among other measures to manage increased traffic.
Source: Moneytimes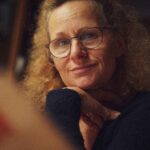 I am an author and journalist with a focus on market news. I have worked for a global news website for the past two years, writing articles on a range of topics relating to the stock market. My work has been published in international publications and I have delivered talks at both academic institutions and business conferences around the world.