Mining or steel mills? See which companies are most likely to please in 4Q22
the season of results started this week with sky (CIEL3) delivering the first numbers for the fourth quarter of 2022.
Expectations for the sector mining and steel industry it is divided. This is because, according to XP Investimentossome companies should report better results than others.
In the broker's opinion, the results should be strong for mining and weak for steelmakers. For ferrous miners, analysts expect higher Ebitda (earnings before interest, taxes, depreciation and amortization) growth compared to the third quarter, with the line being driven by operating leverage due to better production.
In the case of steelmakers, Ebitda should drop double digits on a quarterly basis, reflecting lower volumes and selling prices, in addition to rising costs, projects XP.
"We expect discussions on the Chinese reopening to impact demand for iron ore and steel and fears of economic recession in Europe and the United States," he says.
The broker's view is similar to that of Bradesco BBIwhich also bets on stronger numbers for mining companies.
BBI foresees a recovery along the lines of the results of the OK (VOUCH3) and the CSN Mineração (CMIN3), While Usiminas (USIM5) and Gerdau (GGBR4) should retreat on several fronts. For CSN (CSNA3), the expectation is also of weaker numbers.
According to XP's projections, Vale should present consolidated Ebitda of US$ 4.9 billion in the fourth quarter of last year, an increase of 21% over the previous quarter. In the case of CSN's mining arm, a sequentially better result is expected, with adjusted Ebitda reaching R$ 1.7 billion, an 80% jump in the quarterly comparison.
Regarding Gerdau, the brokerage analysis team expects a quarterly decline of more than 30% in consolidated Ebitda, to R$ 3.7 billion, in the face of lower volumes and prices in the period. Margins are expected to decrease across all segments, analysts add.
Usiminas, in turn, should reach consolidated Ebitda of R$ 508 million, down almost 40% quarter on quarter.
XP also cites the CBA (CBAV3), which should show pressured results in the face of falling aluminum prices, despite high energy prices and low commodity inventories.
"For CBA, we expect weaker results (Ebitda should drop 62% q/t) due to lower aluminum prices and higher cash costs", analysts estimate.
XP has a "buy" recommendation for Vale, Gerdau and CSN Mineração, as well as for CBA. Usiminas has a "neutral" rating.
Source: Moneytimes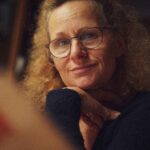 I am an author and journalist with a focus on market news. I have worked for a global news website for the past two years, writing articles on a range of topics relating to the stock market. My work has been published in international publications and I have delivered talks at both academic institutions and business conferences around the world.