ChatGPT Traces Tokens Linked to Artificial Intelligence During Market Rising
after the ChatGPT enter into a mass movement with the general public on the internet, some cryptoactive are betting on technology-related tokens Artificial intelligence to capture the value of this market, and subject, emerging since last November.
Among the biggest winners at the time of writing are Fetch.ai (FET) and SingularityNET (AGIX), which saw their token prices increased by 321% and 301%, respectively, since the launch of ChatGPT in late November.
Fetch,ai is a decentralized application built on Ethereum (ETH) which bills itself as a platform that "empowers end-to-end applications with automation and AI capabilities, with or without direct access to a blockchain."
Other notable performances include a 179% increase for Ocean Protocol (OCEAN), a 166% increase for Cortex (CTXC) and a 136% gain for Artificial Liquid Intelligence (ALI).
The increase in the price of these tokens it can also be related to the rise that the market has been experiencing as a whole since the beginning of 2023.
But the bet is clear among retail investors, as artificial intelligence technology could be used in the cryptocurrency ecosystem as a way to optimize operations involving algorithms.
In a recent interview with Crypto TimesBruno Alano Medina – one of the 150 researchers and the only Brazilian selected to assist in the development of OpenAI, commented on his view on the use of AI on Web3.
For him, Artificial Intelligence will be essential for us to be able to bring about a more controlled and secure environment from the user's perspective, such as the automated identification of malicious entities on the blockchain. We can see the context of the blockchain as a graph, where we have infinite addresses and the interaction between them or with smart contracts. [contratos inteligentes].
In addition to functionality, Medina envisions optimizing automated markets in decentralized finance (DeFi) and even using it to build blockchain games.
Check out the full interview with Bruno Alano Medina about AI and Web3
Is investing in artificial intelligence tokens a good idea?
Fear of Missing Out is something that touches all emerging markets. The crypto market is no different, and even has this stronger feeling for offering exponential gains.
FOMO can be caused by someone, or a group, presenting an opportunity so great, you'll jump in without thinking twice for fear of missing out.
Crypto Times asked the chat bot what Web 3.0 was, and the answer was engaging.
"Web 3.0 is the next generation of the internet, also known as the "intelligent web". It is characterized by the use of artificial intelligence and blockchain technologies to allow users to have more control over their personal information and to interact more directly and without intermediaries. In addition, Web 3.0 is also designed to be more secure, decentralized and open," he said.
Then, the question could not be different: "So is investing in tokens related to artificial intelligence a good idea?".
ChatGPT was more responsible, but wasn't afraid to say it was a good idea.
"Investing in any type of financial asset involves risks and uncertainties. It is important to do your own research and carefully assess the risks before making any investment decisions.
Artificial intelligence is a fast-growing area and has great potential to transform diverse industries, from healthcare to the automotive industry. Some AI-related tokens may be a good investment option for some investors, but it is important to consider your risk profile and investment objectives before making any decisions. In addition, it is important to be aware of the project and the team behind the token," he replied.
For him, there are a few steps you can take before deciding whether an AI-related token is a good investment option:
Do your own research: read articles, watch webinars and join forums to gain insight into the AI ​​industry and related tokens.

Evaluate the project: read the project whitepaper and understand how artificial intelligence will be used. Make sure the project has an experienced team and that the team has a good reputation in the industry.

Analyze the demand: check if there is a real demand for the product or service offered by the project.

Check if it's a regulated initiative: Before investing, it's important to check if the initiative is regulated, and if it complies with the laws of your country.

Consider your objectives and risk profile: Before investing, it is important to consider your investment objectives and risk profile. Make sure that investing in an artificial intelligence related token is compatible with these goals.
"Remember that investing in cryptocurrencies is high risk, and it is important to invest only what you can afford to lose", he concludes.
Source: Moneytimes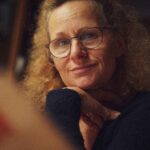 I am an author and journalist with a focus on market news. I have worked for a global news website for the past two years, writing articles on a range of topics relating to the stock market. My work has been published in international publications and I have delivered talks at both academic institutions and business conferences around the world.