Morgan Stanley fines executives for messaging irregularities
THE morgan stanley fined some of its executives more than $1 million each for conducting business in Whatsapp and on other messaging platforms, in yet another consequence of the industry-wide investigation that has led regulators from USA to impose record penalties for monitoring failures.
The amounts were deducted from previous bonuses or will be deducted from future payouts, according to a person familiar with the matter, who asked not to be identified.
Morgan Stanley is yet another bank demanding that employees shoulder some of the burden of an unprecedented regulatory investigation that found unapproved messaging platforms were being widely used to conduct business.
Financial companies are obligated to scrupulously monitor the communications of their operations to avoid improper conduct.
Individual penalties at Morgan Stanley range from a few thousand dollars to more than $1 million, based on a scoring system that considers factors such as length of service, number of messages sent and whether advance warnings were issued, according to the Financial Times, which was the first to break the news.
The bank is now offering training to professionals on scenarios in which they should switch conversations from personal devices to official platforms such as work email, the FT reported.
Last year, Morgan Stanley agreed to pay $200 million in fines to the SEC and the Commodity Futures Trading Commission (CFTC).
Several banks, including barclays, Goldman Sachs and UBSpaid similar fines with penalties on the matter totaling $2 billion.
The investigation also brought about some broader changes. The board of directors of Deutsche Bank decided to cut directors' bonuses by 75,000 euros ($81,200) in 2021, and the German bank introduced a new app that allows retrieval of messages on the company's phones.
THE JPMorgan Chase reduced the 2021 bonus package for head of asset and wealth management Mary Erdoes "related to internal, SEC and CFTC investigations into the company's compliance with certain record preservation requirements," the bank disclosed in a 2022 regulatory filing.
Source: Moneytimes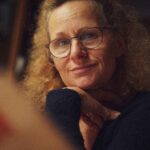 I am an author and journalist with a focus on market news. I have worked for a global news website for the past two years, writing articles on a range of topics relating to the stock market. My work has been published in international publications and I have delivered talks at both academic institutions and business conferences around the world.