'Diversity must exist in all practices'
One of the challenges for companies evolve in terms of diversity and inclusion (D&I) is dealing with unconscious biases. They are thoughts built according to cultural and social references, expressing stereotypes and prejudices. To address this issue, one of the tricks is to carry out selection processes blindly using, for example, the hidden curriculum.
THE B3, the Brazilian Stock Exchange, adopted the tool in 598 selection processes between September 2021 and August 2022, and saw impressive results: 467 people with profiles from underrepresented groups were hired. "In the last year, we increased our diverse hiring from 53% to 80%", says Manuela Alves, manager of organizational development, culture and diversity of the company. In an interview with Estadãoshe talks about the initiative.
The hidden curriculum was adopted in which areas?
We adopted it for 100% of the B3 areas. When we talk about diversity and inclusion, it has to look at all practices, from attracting people from different audiences, their arrival, inclusion, to development, engagement and retention. We understood that applying the hidden curriculum was a way to minimize unconscious biases.
How does the feature work?
We take some information, such as the name of the university, the address, the name of the person so as not to identify their gender and, from the moment the manager looks at these CVs, he defines which one makes the most sense for his position and goes to the interview. Only in the interview does he find out who the person is.
What are the results?
In the last year, we increased our diverse hiring from 53% to 80%. So, from the selection processes that we have been doing with the application of different short lists, the representativeness increased a lot. From 2018 to 2019, we had 8% of black people, and we ended 2022 with more than 24%.
What are the consequences of hiring, in addition to representativeness?
We see diversity as a means, not as an end. It is a way of being, in fact, a more innovative company, having more sustainable results, an inclusive and safe environment for people to be who they are. We realize that, since we started working on diversity intentionally, diversity it's part of our culture, at all levels, everywhere, it's not just in the area of ​​human resources or sustainability. I think it had a big impact on B3's culture.
B3 announced D&I rules for companies listed on the Exchange. How to support them?
The B3 has a double hat. One as a listed company, with mentoring, inclusion and hidden curriculum actions, and another as a market practice inducer. At the beginning of 2022, we carried out a program to train black people in the financial market, which trained and certified more than 125 people, who do not necessarily go to work at B3, we connect these people with our customers. Another initiative that somewhat supports this rule was a training program for black directors together with the IBGC (Brazilian Institute of Corporate Governance) and the Business Initiative for Equality to train a group of 33 black executives to sit on board chairs.
The information is from the newspaper The State of S. Paulo.
Source: Moneytimes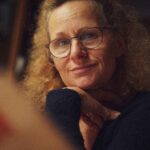 I am an author and journalist with a focus on market news. I have worked for a global news website for the past two years, writing articles on a range of topics relating to the stock market. My work has been published in international publications and I have delivered talks at both academic institutions and business conferences around the world.