Israel abandons single-use plastic tax despite environmental gains
The new far-right government of Israel said this Sunday that it removed a tax created about a year ago and that it significantly reduced the consumption of disposable plates and utensils from plastic.
The decision, which runs counter to global efforts to reduce the amount of plastic waste polluting the oceans, came after opposition from religious parties who said the tax was unfairly targeting their communities.
Finance Minister Bezalel Smotrich said the tax had been lifted and urged consumers to check whether stores are lowering prices on plastic products. The ministry spokesman said the tax was revoked to help reduce consumer prices amid the high inflation.
Israel's Ministry of Environmental Protection said it opposed ending the tax and hoped an alternative solution could be found. The ministry reported that sales of single-use plastic items were reduced by about 40% in relation to the entry into force of the taxation in November 2021.
There has been opposition to the plastic tax among ultra-Orthodox Jewish parties that are heavily represented along with the far right in the new governing coalition led by Benjamin Netanyahu.
A November 2021 parliamentary report found that ultra-Orthodox households used plastic utensils three times more than the rest of the population because they generally have large, low-income families, many without dishwashers.
Source: Moneytimes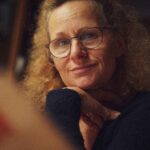 I am an author and journalist with a focus on market news. I have worked for a global news website for the past two years, writing articles on a range of topics relating to the stock market. My work has been published in international publications and I have delivered talks at both academic institutions and business conferences around the world.