The price debate energy in Brazil is heating up, mainly on the side of Eletrobras (ELET3), which is the generator most exposed to oscillations, highlights the BTG Pactual.
Investors are increasingly concerned about prices, since the hydrological cycle is strong, with reservoirs at "quite comfortable" levels, and the supply of energy shows excess (until the end of the decade, at least).
Data from the third quarter of 2022 indicate that Eletrobras still has a large share of uncontracted energy for the coming years. In 2023 and 2024, the expected uncontracted capacity is at 30% and 53%, respectively. In 2025, the percentage is 70%, which rises to 80% in 2026.
The average selling price is BRL 202.4/MWh in 2023, BRL 205.8/MWh in 2024, BRL 209.1/MWh in 2025 and BRL
242.1/MWh in 2026.
"It was surprising to see that the company managed to reduce its uncontracted portfolio from 36% to 30% q/t for 2023, guaranteeing energy prices above BRL 190/MWh, especially in a period when energy prices were already falling . Despite this, the numbers show that the company still has a large portion of uncontracted energy for the coming years", reinforces the BTG analysis team.
Cheap even in worst case scenarios
Even with the challenges ahead, BTG continues with a positive view for the thesis, considering, in addition to energy prices, the initiative variables of cost cuts and compulsory loan negotiations.
Based on BTG's assumptions, energy prices for 2023 and 2024 should be, respectively, R$70/MWh and R$110/MWh.
In the recovery scenario with unchanged assumptions, such as a 60% cost cut and a 30% reduction in compulsory loans, and price adjustments, Eletrobras currently prices a long-term energy price of R$84/MWh.
By assuming a scenario with no cost cuts and no cuts in provisions for outstanding compulsory loans, the bank assumes that the share would be priced at an energy price of R$ 139/MWh.
"Despite the very challenging scenario for energy prices in Brazil, this exercise shows that Eletrobras remains cheap even in the most stressed scenarios", highlight the analysts.
BTG has a buy recommendation for Eletrobras shares, with a target price of R$64, which implies an appreciation potential of approximately 55% over the current price.
Source: Moneytimes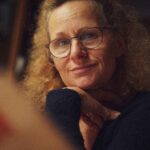 I am an author and journalist with a focus on market news. I have worked for a global news website for the past two years, writing articles on a range of topics relating to the stock market. My work has been published in international publications and I have delivered talks at both academic institutions and business conferences around the world.