ESG: PT government leverages environmental agenda and looks at climate emergency issues, says institute
the government of Luiz Inacio Lula da Silva (PT) brought high expectations for the appreciation of the agenda ESG (environmental, social and corporate governance sustainability).
In relation to this, Murilo Casagrande, director of Instituto Aromeiazero, says that the organization is very anxious, not only when it comes to the market, but looking at the general panorama.
The institute, which highlights the bicycle as an instrument of social transformation, says that the PT government should look at climate emergency issues. In addition, Casagrande also points out that, as an NGO, the expectation revolves around the use of bicycles, which not only promotes ESG, but also brings a less unequal society, a better place to live and a greener one.
When does ESG actually happen?
Companies, in fact, do not always apply themselves in the way they highlight that they would, in the ESG agenda. In relation to this, the director of the institute says that one thing leads to another.
"Companies have been looking at this in a wake that comes from the discussion of corporate social responsibility, sustainability and, now, ESG. And they are looking at this because of the responsibility they have, above all, on account of the market. So one thing leads to another."
Casagrande points out that at the Instituto Aromeiazero, there are two good examples of companies that have looked at and supported the bicycle to achieve the indicators.
The first company highlighted was Ocyan, which oversees the "Pedala Macaé" project. According to Casagrande, the initiative is reflected in the company's assessment. He also recalls that the company operates in the oil and gas sector, and signs contracts with oil companies, which has an impact on the environmental issue.
The second highlighted company is the Itau (ITUB4), which has been investing in bicycles for years. The organization's director points out that the investment in mobility was very successful, precisely because it meets the ESG agenda.
"It's been more than 10 years invested in orange bicycles and in civil society, in addition to a whole strategy as a giant company in the area of ​​culture, social and diversity".
Source: Moneytimes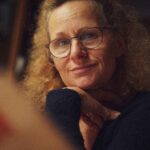 I am an author and journalist with a focus on market news. I have worked for a global news website for the past two years, writing articles on a range of topics relating to the stock market. My work has been published in international publications and I have delivered talks at both academic institutions and business conferences around the world.