The founder of FTX and former CEO Sam Bankman-Fried may be banned by US attorneys USA to use encrypted messaging services. The goal is to bar communication with former FTX and Alameda employees after prosecutors accused Bankman-Fried of trying to influence witnesses, according to court documents.
US prosecutors claim Bankman-Fried's messages were "suggestive of an effort to influence" a witness' testimony.
"I would really love to reconnect and see if there is a way for us to have a constructive relationship, use each other as resources when possible, or at least go over things with each other," SBF wrote to "witness 1" on day one. of January.
In November 2022, the same witness received instructions via the encrypted messaging app called Signal to "liquid Alameda's investments to satisfy FTX customer withdrawals" with the aim of covering a $45 million hole in FTX US's balance sheet. .
"This is particularly concerning given that the defendant is aware that Witness-1 has information that would tend to indict him," the document reports.
At the end of the document, the prosecution asks the former CEO of FTX not to contact any FTX employee who is not part of his family, let alone use applications and encrypted messages.
"Consequently, the government respectfully submits that the defendant's bail should be modified to add the conditions that he (1) not contact or communicate with current or former employees of FTX and Alameda (other than immediate family members), except in the presence of counsel, unless the Government or Court exempts an individual from this no contact rule; and (2) not use any encrypted or ephemeral calling or messaging application, including but not limited to Signal."
Source: Moneytimes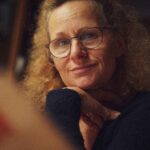 I am an author and journalist with a focus on market news. I have worked for a global news website for the past two years, writing articles on a range of topics relating to the stock market. My work has been published in international publications and I have delivered talks at both academic institutions and business conferences around the world.