Bradesco (BBDC4): Americanas (AMER3) weighs in for the perfect storm; BBA flees the action
THE Itaú BBAwhich was already wary of the banking sector, took another step back by cutting the Bradesco (BBDC4).
Bradesco shares were downgraded to "underperform" (expected performance below the market average, equivalent to "sale"), with a fair price of R$14. Santander (SANB11), which also has the lowest rating by BBA analysts.
According to the institution, after a weak 2022, it is very likely that it will take a while for investors to regain confidence with the papers.
BBA sees a "perfect storm" for the results of the Bradesco in 2023 and 2024. According to the institution, a weak NII (financial margin) and high costs of provisions should keep the ROE (return on equity) below the cost of capital until the end of next year.
Furthermore, not only should the loan portfolio grow less, but the NIM (net interest margin) of customers will weaken and the costs of credit will go up, predicts the institution.
"THE Bradesco has aggressively expanded into SMEs (small and medium-sized enterprises) and retail, just where refinancing conditions can lead to higher NPLs. As provisions arise, a movement of de-risking portfolio should probably compress the NIMs well next year", say Pedro Leduc, Mateus Raffaelli and William Barrangard, in a report published this Sunday (29).
Compounding the weak results, policy uncertainties remain high across the sector, including a significant number of tax court disputes, analysts point out.
Most affected by Americanas
The BBA also cites the case of Americans (AMER3), which is causing a larger-than-anticipated ripple effect and, according to the house, could accelerate what was expected to be just a normalized corporate NPL (non-performing credit) cycle, especially in SMEs.
In the opinion of analysts, the Bradesco must be the bank most affected by the defect of Americanas.
Among the banks, the BBA recommends an "outperform" (expected performance above the market average), equivalent to a "buy") only for the Bank of Brazil (BBAS3), which shows a "completely different trajectory of results" and has positive valuation asymmetry.
Outside the universe of banks, but still in the financial universe, BBA has a preference for B3 (B3SA3) and BB Security (BBSE3).
Source: Moneytimes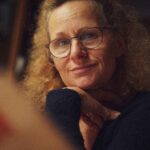 I am an author and journalist with a focus on market news. I have worked for a global news website for the past two years, writing articles on a range of topics relating to the stock market. My work has been published in international publications and I have delivered talks at both academic institutions and business conferences around the world.