New developments involving the bankrupt brokerage FTX and its former CEO, Sam Bankman-Fried, take their place. Alameda Research enters as Voyager Digital's creditor and two guarantors of Bankman-Fried are close to being revealed.
This Tuesday (31), Alameda Research, company FTX sister and hedge fund co-founded by Bankman-Fried in 2017, has filed a new lawsuit seeking to recover about $445.8 million from bankrupt cryptocurrency exchange Voyager Digital.
It was reported that, the day before FTX filed for bankruptcy in November 2022, it was discovered that the cryptocurrency exchange had borrowed funds from its clients to help support Alameda Research.
Voyager Digital is another crypto lending company that has also filed for bankruptcy.
The company's bankruptcy was due to a $670 million default it took from crypto hedge fund Three Arrows Capital (3AC). This in turn broke because of the collapse of the Earth ecosystem (LUNA).
Who posted Sam Bankman-Fried's bail?
This Monday (30), another episode involving this conglomeration of financial fiascoes was revealed. A federal judge has granted a motion to reveal the names of two bail bondsmen responsible for Sam Bankman-Fried being released.
The signatories, whose names have so far been kept in court secrecy, also paid $500,000 and $200,000. Most of it was paid by her parents, Joseph Bankman and Barbara Fried, who signed her $250 million bond in December.
According to information from The Block, the identities of both guarantors may be made public next month.
"The information sought … traditionally is public information," US District Court Judge Lewis Kaplan wrote in a court filing on Monday afternoon. "In my opinion, individual titles should be in the public record."
Bankman-Fried has pleaded not guilty to a range of criminal charges, including fraud, and is awaiting trial in October.
Voyager Digital has money? Binance.US is involved
With regard to the first news, it is worth mentioning that in December of last year, Binance.US, the arm of Binance in the United States, announced that it intended to buy Voyager's assets.
Binance.US' offer is aimed at returning money to the more than 100,000 creditors that Voyager left by filing for bankruptcy, according to official bankruptcy documents.
Binance.US has communicated that it will make a deposit of $10 million "in good faith" and reimburse Voyager for certain expenses up to a maximum of $15 million.
Source: Moneytimes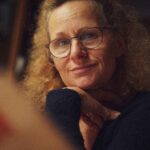 I am an author and journalist with a focus on market news. I have worked for a global news website for the past two years, writing articles on a range of topics relating to the stock market. My work has been published in international publications and I have delivered talks at both academic institutions and business conferences around the world.