The analysts of XP Investimentos wait "robust growth" of digital banks in the fourth quarter of 2022 (4Q22). Despite the "challenging environment", with political remnants of the elections, an increase in defaults and high interest rates, companies must increase the monetization of their customer bases.
Despite the positive perspectives for the sector, the Nubank (NAKED) is yet to report a profit. The loss of the roxinho should be US$ 177 million in the period, project analysts Renan Manda and Matheus Guimarães.
already the Inter (INTR) should show a gradual improvement in profitability. XP's projection is that the bank reports a profit of BRL 33 million in 4Q22.
The brokerage has a neutral recommendation for Nubank and a buy recommendation for Inter. The target prices for NUBR33 and INBR32 are R$4 and R$18, respectively.
What to expect from Inter in 4Q22?
XP analysts expect "moderate results" in the last quarter of 2022 for Inter. The company should show solid growth of recipealbeit at a slower pace than in previous quarters.
This increase should be driven by strong growth in customer base — which should reach 24.7 million — as well as the recent repricing of its products. With that, the gross income should jump 51% in the annual comparison and 11% in the quarterly, to R$ 1.678 billion.
Default rates are expected to rise to 3.9%, which analysts see as healthy and still below pre-pandemic levels.
Recurring net income should reach R$32.6 million in the quarter.
The company reports its results on March 20, after market close.
| Inter | expected 4Q22 | quarterly comparison |
| --- | --- | --- |
| Net profit | BRL 33 million | -210% |
| Net Revenue | BRL 984 million | 16% |
| gross financial margin | BRL 244 million | 17% |
| Income before Income Tax (EBIT) | BRL 41 million | -158% |
Nubank still won't see profit
Nubank is expected to report a "solid quarterly result". For Manda and Guimarães, customer acquisition should maintain a good pace combined with greater operational leverage.
In addition, the bank must maintain a consistent profitability strategy by maintaining the activity index and monetizing customers. The repricing of Nu's credit lines, combined with lower funding costs, should boost its Net Investment Income (NII) by 149% year-on-year and 24% quarter-on-quarter.
XP also predicts a marginal increase in delinquency to 4.8%. On the expense side, analysts expect a non-recurring impact from the end of the 2021 "contingent share award".
As a result, it is expected a loss of US$ 176.6 million.
The company reports its results on February 14, after market close.
| Nubank | expected 4Q22 | quarterly comparison |
| --- | --- | --- |
| Net profit | US$ -177 million | -2355% |
| gross financial margin | $984 million | 24% |
| Gross margin (%) | 37% | 450 bps |
| Gross profit | $552 million | 29% |
4Q22 earnings schedule: See dates and times for disclosure of balance sheets for companies on the Exchange (B3)
Source: Moneytimes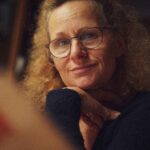 I am an author and journalist with a focus on market news. I have worked for a global news website for the past two years, writing articles on a range of topics relating to the stock market. My work has been published in international publications and I have delivered talks at both academic institutions and business conferences around the world.