Moraes determines Valdemar Costa Neto's testimony to the PF for declaration on proposed coup decree
the minister of Federal Supreme Court (STF) Alexandre de Moraes accepted this Tuesday's request from the Federal police for the national president of the PL, Valdemar Costa Neto, to testify within five days and clarify statements that he would have received several proposals for a coup decree.
Statements by the chairman of the former president's party Jair Bolsonaro were given to the press in an apparent attempt to downplay a draft decree seized at the home of the former Minister of Justice in the Bolsonaro government Anderson Torres which envisaged establishing a "state of defense" in the Superior Electoral Court (TSE)which could pave the way to change the outcome of last year's election.
"The statements by Valdemar Costa Neto, when he said that he had similar minutes with him, of a manifestly illegal and unconstitutional nature, must be clarified in the broader context of this investigation, notably with regard to the adhesion, by third parties, of any coup intention" , determined the minister in the decision, adding that such action could characterize the crimes of a coup d'état and the violent abolition of the Democratic State of Law.
"In view of the information provided and the need for further clarification, I grant the request and order the Federal Police to proceed with the hearing of Valdemar Costa Neto, within a maximum period of five days", said Moraes.
After saying in an interview with the newspaper O Globo that there were proposals for coup decrees "in everyone's house", Costa Neto later stated that he had resorted to a "metaphor". Even so, he stated that Bolsonaro did not seek to stage a coup to prevent the inauguration of Lula because "he saw no way to do it".
"I never commented, but I received several proposals, which came by post, which I received at a political event. There were people who put it in my pocket, saying it was like removing Lula from the government.
Lawyers sent me how to do it using article 142, but everything was outside the law. I was careful to grind. I saw that I had no conditions, and Bolsonaro did not want to do anything outside the law," said Valdemar, according to the newspaper.
The Federal Police seized at Torres' house a draft of a decree that sought to establish the conditions for the reversal of the electoral victory of the now president Luiz Inácio Lula da Silva against Bolsonaro in last year's election through a state of defense in the TSE.
Source: Moneytimes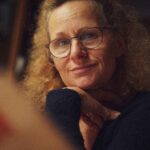 I am an author and journalist with a focus on market news. I have worked for a global news website for the past two years, writing articles on a range of topics relating to the stock market. My work has been published in international publications and I have delivered talks at both academic institutions and business conferences around the world.