Americanas (AMER3) starts layoffs in Rio de Janeiro and Porto Alegre, says Folha
THE Americans (AMER3) began to dry up its employees. According to Folha de S.Pauloat layoffs started in the cities of Rio de Janeiro (RJ) and Porto Alegre (LOL). The newspaper found that, at this first moment, the cuts will affect employees outsourcedbut the scissors will reach the hired via CLT.
Still according to Folha, this would already be happening in the capital of Rio Grande do Sul, where employees with less than a year of employment were dismissed. The next step would be to reduce operations by Sao Paulowhere the largest number of Americanas employees and distribution centers are located.
The retailer has around 45,000 direct employees, in addition to 60,000 outsourced workers. According to Folha, the Trade Union of Rio de Janeiro was not notified of dismissals by Americanas until the beginning of this afternoon (31).
Through its press office, Americanas denied to the newspaper that there are layoffs in progress, and that it only canceled contracts with outsourced service providers.
Americanas (AMER3): Understand what is happening
On January 11, Americanas informed the market that it found "accounting inconsistencies" in the amount of R$ 20 billion in the balance sheets. The fine-tooth combing of the retailer's accounts was carried out by the new management, led by Sergio Rial, who had assumed the CEO chair just nine days earlier. On the same day, Rial resigned from his post.
The news caused an earthquake in the market, and was classified by the lawyers of BTG Pactual (BPAC11), one of the company's biggest creditors, as "the biggest fraud" in the corporate history of Brazil.
The gap in the accounts was generated by the omission, by the company, of the interest owed to the banks, in operations known in the market as "drawn risk". In these operations, Americanas borrowed money from banks to finance the purchase of the goods it resells. In its accounting, however, these commitments are recorded as debts with suppliers, thus excluding financial costs.
On January 19th, Americanas filed its request for judicial recovery to the 4th Corporate Court of Rio de Janeiro, which accepted it on the same day. In the document justifying the measure, the company claimed to have BRL 43 billion in debt with more than 16 thousand creditors.
Source: Moneytimes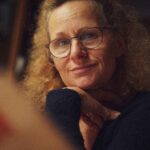 I am an author and journalist with a focus on market news. I have worked for a global news website for the past two years, writing articles on a range of topics relating to the stock market. My work has been published in international publications and I have delivered talks at both academic institutions and business conferences around the world.