It is possible that Americanas controllers got 'enjoyed' in the case, says Minister of Labor
The Minister of Labor, Luiz Marinho, said this Tuesday, the 31st, that "it is possible" that the controllers of Americans (AMER3)"enjoyed" the billionaire fraud in Americanas.
According to him, no one showed concern for the thousands of workers, only for possible losses in the financial sector.
"It is possible that the controllers of the Americanas got involved in the case, but the minority shareholders are possibly in the same situation as the workers. I cannot say that there was fraud, but it has to smell, it has a smell", declared the minister.
According to Marinho, if there was fraud in the Americanas, the government will sue those responsible to guarantee the payment of labor rights to employees.
"We are going to organize an Americanas round table with representatives of the workers. If there has been fraud, we will sue those responsible to guarantee the employees' labor rights.
I didn't see anyone concerned about workers in the case of Americanas, just the financial system," he said.
Marinho also questioned the responsibilities of risk agencies, external audits and market rules that were ineffective in preventing accounting fraud.
Source: Moneytimes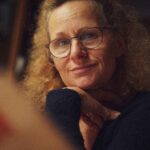 I am an author and journalist with a focus on market news. I have worked for a global news website for the past two years, writing articles on a range of topics relating to the stock market. My work has been published in international publications and I have delivered talks at both academic institutions and business conferences around the world.