Fuel sales by distributors grow 2.5% in 2022; diesel breaks record, says ANP
the sales of fuels by distributors in Brazil grew by 2.5% in 2022 compared to the previous year, to approximately 143 billion liters, boosted by the sale of diesel fuel in the face of a warming economy and a record grain harvest, experts point out.
The volume was the highest since 2014, when distributors recorded a sales record of 144.58 billion liters of fuel, according to data from the National Agency of Petroleum, Natural Gas and Biofuels (ANP).
THE diesel most commercialized fuel in the country broke sales record by distributors, of 63.23 billion liters last year, up 1.8% compared to 2021, showed the ANP.
Diesel is an important fuel for transporting the Brazilian grain crop, which was estimated at a record last year, said former ANP director Aurélio Amaral.
According to the National Supply Company (conab), the country harvested a historic 271.2 million tons in the 2021/22 season.
Among the reasons for the record sales of diesel, the expert also pointed to the recovery of the Brazilian economy, after the effects of the Covid-19 pandemic. "But, essentially, the growth of the crop that represents the growth of diesel in the country", stressed Amaral.
The managing partner of Raion Consultoria, Eduardo Oliveira de Melo, highlighted that the volume of diesel sold in 2022 exceeded the average of the last five years by 10%. "This number brings the prospect of stronger economic activity and this brought the consumption of diesel itself," he said.
Gasoline sales, in turn, registered an increase of 9.5%, to 43 billion liters, the highest volume since 2017, when 44.15 billion liters were sold.
"Gasoline ended up having an additional component for this consumption, which was the exemption of (federal) taxes, which had a much greater impact on gasoline than on diesel oil," Melo told Reuters.
Exemption from taxes ended up bringing a competitive advantage to gasoline over hydrous ethanol, its direct competitor at the pumps, since the rates on biofuel were lower.
In this scenario, hydrous ethanol sales fell 7.5% year-on-year to 15.53 billion liters, the ANP showed.
Jair Bolsonaro's government zeroed Pis/Cofins for diesel and gasoline in the middle of last year, as well as for other fuels, in an attempt to mitigate the effects of inflation. The exemption was extended by the government of Luiz Inácio Lula da Silva until the end of February, for gasoline, and until the end of the year for diesel.
Source: Moneytimes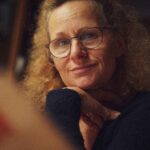 I am an author and journalist with a focus on market news. I have worked for a global news website for the past two years, writing articles on a range of topics relating to the stock market. My work has been published in international publications and I have delivered talks at both academic institutions and business conferences around the world.