Galaxy S with 200-megapixel camera is a test of Samsung's brand power
THE Samsung Electronics presented this Wednesday its latest premium smartphones focusing on powerful cameras, in a test of power of its brand while the smartphone market cell phones is going through an unprecedented contraction.
Analysts said the Galaxy S23 series of smartphones, with their cameras and faster chips than their predecessors, could still face weak demand as consumer incomes are squeezed by the inflation and fees high.
The smartphone maker showcased the S23 Ultra's performance at the Samsung Unpacked event in San Francisco with clips from two films, "Behold" by Ridley Scott and "Faith" by South Korean director Na Hong-jin. Both filmed using the brand's top-of-the-line Galaxy smartphone.
The handset is Samsung's first with a 200-megapixel camera sensor and the smartphone family uses Qualcomm's Snapdragon 8 Gen 2 processor.
At the event, executives from Samsung, Qualcomm and Google gathered onstage to highlight the companies' partnership in the "XR" market, which includes virtual and augmented reality.
Anshel Sag, an analyst at Moor Insights & Strategy, said the three companies have been working together for about a decade, but the reboot to partner in the XR space comes at a time when Apple is expected to launch its virtual reality headset this year.
"I think it's designed to give Samsung and Google a little more credibility in the XR space, because they've both been pretty absent on the hardware side of things for quite some time," Sag said.
In the US, the base Galaxy S23 will be priced at $799 and two higher-spec versions, the S23 Plus and S23 Ultra, at $999 and $1,199 respectively.
Samsung has kept prices at the same level as last year's Model S despite increases in component costs.
Global smartphone sales showed the biggest single-quarter decline in the October-December period, when they fell 18.3% year-on-year to 300.3 million units, according to data released by research firm IDC in the month. past.
The numbers cast doubt on forecasts for a modest recovery in the cell phone market this year.
In this difficult environment, analysts said Samsung's strategy will focus on profitability through premium product offerings, including the S series and devices with foldable screens.
"Samsung can no longer focus on expanding volume," said Liz Lee, associate director at research firm Counterpoint. "The company has to boldly simplify low-end and mid-range products, the parts of the market where Chinese competitors are strong."
Source: Moneytimes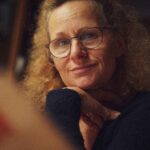 I am an author and journalist with a focus on market news. I have worked for a global news website for the past two years, writing articles on a range of topics relating to the stock market. My work has been published in international publications and I have delivered talks at both academic institutions and business conferences around the world.