A survey carried out by Chainalysis indicates that 2022 was the biggest year ever for hackers in cryptocurrencies. Criminals misappropriated R$19.2 billion reais, or US$3.8 billion, from companies operating digital assets.
The amount represents a growth of 15% compared to the US$ 3.3 billion in 2021. Over the past year, October has stood out as the best month for hackers, with $775 million stolen in 32 different attacks.
The highlight was the BNB Chain and Mango Markets hacks. March saw another spike in revenue from hackers, who misplaced $733 million, driven in large part by the Axie hack.
Contained in Chainalysis' 2023 Crypto Crime report, the data also reveals a shift in the targeting of attacks.
Exchanges x DeFi
Until 2020, hackers mostly targeted centralized exchanges. Now, however, the main victims operate on protocols of Decentralized Finance (or DeFi)which account for about 82.1%, or US$3.1 billion, of all cryptocurrencies stolen in 2022 – a growth of 73.3% compared to the accumulated of 2021.
Explaining this trend, Kim Grauer, Research Director at Chainalysis, stated: "DeFi is one of the most attractive and fastest growing areas of the cryptocurrency ecosystem, largely due to transparency. But that same transparency is also what makes DeFi so vulnerable – hackers can scan DeFi code for vulnerabilities and strike at the perfect moment to leverage theft."
"DeFi protocols are still vital to the future of the crypto ecosystem, and their transparency brings many important benefits. But to grow, thrive, and eventually break into the mainstream, these protocols must prioritize security," added Grauer.
Who leads the robberies?
By investigating on-chain activities, Chainalysis was also able to determine which groups connected to the chain North Korea were by far the most prolific hackers of recent years.
In 2022, these North Korean groups broke their own records, stealing an estimated $1.7 billion worth of cryptocurrency in several different attacks. The number overshadows the value generated by all exports from the Asian country, which in 2020 totaled just US$ 142 million in goods.
North Korea is also largely responsible for the rise in DeFi protocol hacks. In total, US$ 1.1 billion in cryptocurrencies were stolen by hackers linked to the country in the last year, which corresponds to approximately ⅓ of the global volume of hacker attacks on DeFi protocols.
Source: Moneytimes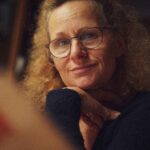 I am an author and journalist with a focus on market news. I have worked for a global news website for the past two years, writing articles on a range of topics relating to the stock market. My work has been published in international publications and I have delivered talks at both academic institutions and business conferences around the world.