Oi (OIBR3): See 7 arguments of the company to ask for a new judicial recovery
A little over a month after leaving her first judicial recoverya Hey (OIBR3) presented to the Justice of Rio de Janeiro, this Wednesday (01), a request for an injunction that protects it preventively from creditors, "due to the imminent risk of irreparable damage" to its operations. In the petition, Oi states that protection is necessary until it files a new request for judicial recovery.
According to documents to which the Money Times had access, the company presents several arguments to convince the 7th Business Court of Rio de Janeiro to grant the injunction. In general terms, Oi states that it is unable to settle commitments that will expire on February 5th, and that total BRL 600 million.
Oi (OIBR3): Risk of creditors charging BRL 29 billion in advance
If the Court does not grant "pre-trial injunctive relief, preparatory to the judicial recovery process", the company claims that non-payment of these obligations will entitle creditors to demand early settlement of most of a total debt of BRL 29 billion.
See below the main arguments presented by Oi to protect itself from creditors until it files a new request for judicial recovery:
Preserve activities: Oi claims that the granting of precautionary protection will allow it to maintain operations until the new court-supervised reorganization is filed;
"Unpredictable" and out-of-control factors: the company alleges that, since the end of the first judicial reorganization, in December, several "unpredictable and uncontrollable" factors have affected its performance;
"Unsustainable" capital structure: OIBR3 adds that, "despite the unquestionable success" of the first judicial reorganization, its capital structure remains "unsustainable", with BRL 29 billion in financial debts with banks and holders of private debt securities. To make matters worse, half of these commitments are dollar-linked;
Industry regulation hinders: the company also argues that it awaits changes in the regulation of the telecommunications sector, which it already had in the scenarios outlined to lift the first judicial recovery. The company complains, however, that part of the alterations did not happen, and the rest moves slowly;
Failure to agree with creditors: Oi claims that, before asking for judicial protection again, it tried to negotiate with creditors to improve the debt profile, but without results;
Without money: the company adds that, on the 5th of february, obligations totaling R$ 600 million are expected to mature, including US$ 82 million in interest owed to bondholders. The company, however, claims not to be able to settle these commitments;
Billing trigger: non-payment of the R$600 million will entail the obligation to settle, in advance, most of the R$29 billion in debt with banks and holders of the company's securities, which would make Oi's survival unfeasible.
Source: Moneytimes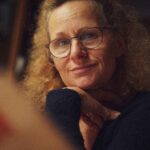 I am an author and journalist with a focus on market news. I have worked for a global news website for the past two years, writing articles on a range of topics relating to the stock market. My work has been published in international publications and I have delivered talks at both academic institutions and business conferences around the world.