While the traditional markets do not wake up, the Crypto Times come give Bitcoin a good day. Check out a brief summary of what can move the market crypto this Thursday (2).
After Federal Reserve Chairman Jerome Powell's speech yesterday, the Bitcoin (BTC) rises steadily today. The cryptocurrency was quoted above $24,000 for the first time in 2023, in reaction to the Fed.
THE Ether (ETH) also perks up 5.5%, moving past the $1,600 mark. The market value also advances and touches US$ 1.10 trillion.
Fed effect
The movement is influenced by the "less harsh" speech of the president of the Federal Reserve. Despite signaling a new rise in interest rates in March, powell indicated that the tightening cycle is nearing its end.
The process of raising interest rates in U.S started about a year ago. In addition, the increase promoted yesterday, of 0.25 percentage points, was within the expectations of the market.
Tasso Lago, manager of private cryptocurrency funds and founder of Financial Move, recalls that the Fed's ceiling for the terminal interest rate is 5%. In other words, it is probably already in the final phase of monetary tightening.
"[Jerome Powell do Fed] says that although inflation has been eased, it is still high, this is natural, and it is in line with what the Fed reported last year and the markets reacted positively", he says.
André Franco, chief analyst at Mercado Bitcoin, notes how the Fed's interest rate hike had already been expected by the market, risky assets got a big reprieve. THE bitcoin valued over US$ 700 and approached the level of US$ 24 thousand, while the ETH is trading above $1,600.
"In the on-chain data we saw an additional 4,000 bitcoin added to the hands of long-term (LTH) investors. In Ethereum, over 16,000 new ETH were locked in the Beacon Chain", he says.
Thus, market confidence advances. The Fear Index is up another four points and is at 60 out of 100, moving towards the level indicating "optimism".
Source: Moneytimes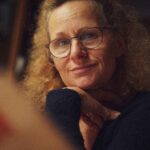 I am an author and journalist with a focus on market news. I have worked for a global news website for the past two years, writing articles on a range of topics relating to the stock market. My work has been published in international publications and I have delivered talks at both academic institutions and business conferences around the world.