Americanas (AMER3) removes high-ranking members amid investigations of accounting breach
The board of directors of Americans (AMER3) decided to remove this Friday (3) the statutory directors Anna Christina Ramos Saicaliwhich ran Ame Digital, José Timotheo de Barros It is Márcio Cruz Meirellesin addition to the executives Fabio da Silva Abrate, Flavia Carneiro It is Marcelo da Silva Nunes of all their functions and activities in the company and its subsidiaries.
The directors were part of the highest echelon of the company, which also includes the current chief executive, João Guerra, and the financial director of investor relations, Camille Loyo Faria. Both arrived at Americanas after the disclosure of accounting inconsistencies.
On January 11, Americanas informed the market that it found accounting inconsistencies in the amount of R$ 20 billion in the balance sheets. The irregularities were detected during the mandate of Sergio Rial, who had assumed the CEO chair just nine days earlier. On the same day, Rial resigned from his post.
The news caused an earthquake in the market and was classified by the lawyers of the BTG Pactual (BPAC11), one of the company's biggest creditors, as "the biggest fraud" in Brazil's corporate history.
The gap in the accounts was generated by the omission, by the company, of the interest owed to the banks, in operations known in the market as "drawn risk".
Shortly after the news of accounting inconsistencies surfaced, Americanas filed a request for judicial recovery to the 4th Corporate Court of Rio de Janeiro, which accepted it on the same day. In the document justifying the measure, the company claimed to have BRL 43 billion in debt with more than 16 thousand creditors.
The removal of directors occurs during the course of investigations resulting from the discovery of accounting inconsistencies.
The directors' decision comes after the election of the new financial director, whose inauguration took place on February 1, 2023, in addition to the hiring of Alvarez & Marsal as the Project Management Office (PMO) for the purpose of the judicial recovery and the consultancy of Deloitte Touche Tohmatsu for accounting advice.
With information from Reuters.

Source: Moneytimes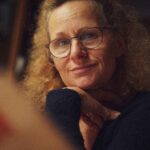 I am an author and journalist with a focus on market news. I have worked for a global news website for the past two years, writing articles on a range of topics relating to the stock market. My work has been published in international publications and I have delivered talks at both academic institutions and business conferences around the world.